ASSAULT CORSE: Eager Walking Dead heads get a second series
Plus puzzles and spells in The Room Two and Sorcery!
2d6
Appropriately enough for a game called Sorcery!, magic plays a big role too. The improved casting system and spell-book offer all kinds of spells – from summoning creatures to creating really bad smells – to help get you through some of the trickier sections.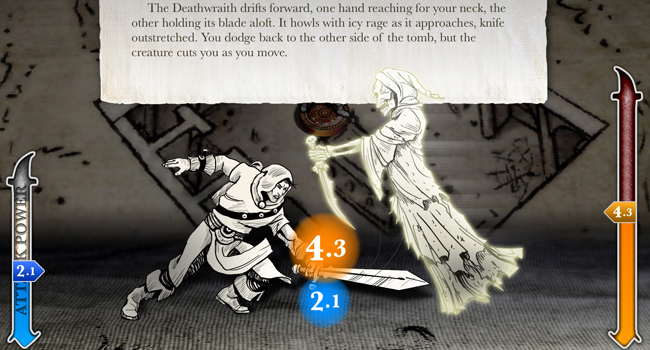 Hector the spectre
Combat, meanwhile, returns in much the same guise, and boils down to a game of bluff and counter-bluff. The trick being to attack your enemies with enough force to break through their attack while keeping enough strength back for the next round of fighting.
All in all, I enjoyed my tormented travails through Kharé, with the journey not only feeling fresh today, but also rekindling fond memories of reading the original book as a kid. May your stamina never run out and your dice rolls always come up sixes.

The Walking Dead: Season 2 Episode 1
"Violent and depressing" was how my wife summed up this initial episode of the second series of Telltale's The Walking Dead, and I'm inclined to agree.
That's utterly in keeping with the series' whole edgy feel of course, so it's not something I'm using to beat it with. However, I feel like there are only so many gratuitous eviscerations I can witness, and I'm rapidly reaching my fill.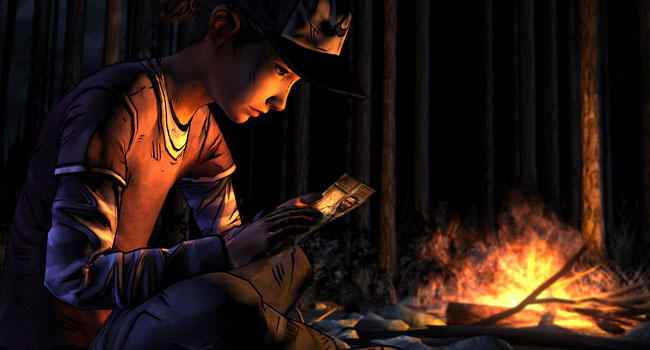 The life of pyre
I'll assume that everyone reading this has heard of The Walking Dead, most likely from the TV series than the (better) comic book series that spawned it. Telltale's games take the series' post-zombie apocalypse world and melds it into a point-and-click adventure that is light on head-scratching puzzles, but heavy on nicely scripted dialogue and fierce QTE sections.
It's these Quick Time Events that lend the point-and-click formula some urgency. Failure to mush the prompted buttons in time generally ends up in a sticky end for Clementine – yes, the very same Clem as was featured in Season 1.
I didn't enjoy such QTE trials here, however. My inputs sometimes went unrecognised - particularly analogue stick movements - which proved incredibly frustrating. And the sequences often suffered from stuttering frame rates on my Xbox 360. The game is also available on PS3, PC and iOS, by the way.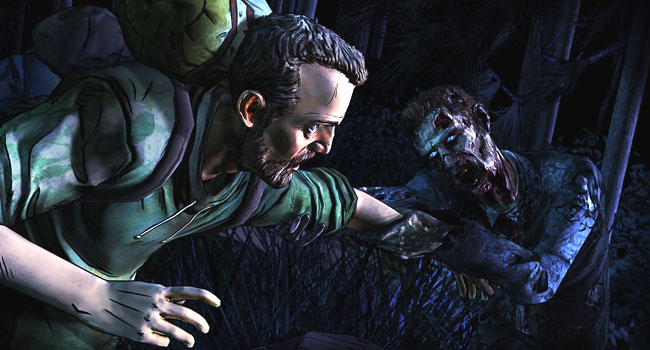 Johnny's rotten
As for our new heroine, Clem, she's now a few years older but seemingly remains destined to dash from one zombie-filled horror to the next, thus endangering her current group. Frankly, by now she really should come with a health warning.
It seems that this second series could well be her coming-of-age story, and one where she's destined to meet some old acquaintances. Consequently, if you have an old Season 1 game save, this latest Walking Dead will take every decision you made and change certain events accordingly, a clever way of making the adventure entirely your own.
I do remain sceptical, however, that your choices of who to save really make an impact on the story as a whole. Non-significant actions might vary, but for necessity's sake the overall story arc remains largely unaffected. The idea of a bespoke adventure is therefore more illusion than reality.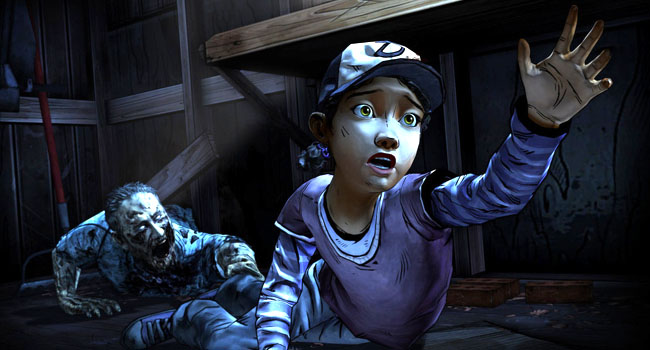 Cadaver palaver
Despite such misgivings, this is still a good start to The Walking Dead: Season 2 - £18.99 for all the episodes - and one that should leave fans happy. Personally, I'd recommend the more subtle experience of Telltale's other comic book adaptation, Fables, but if flesh-eating, brain-hacking zombie action is your cup of tea, then go right ahead. ®

Bootnote
Before you click on the corrections button, the "corse" in the headline is the archaic word for corpse...
Sponsored: Minds Mastering Machines - Call for papers now open