I found an asteroid! yells revived probe NEOWISE. Boffins nod politely
NASA scientists suffer deja vu after new pics arrive from spacecraft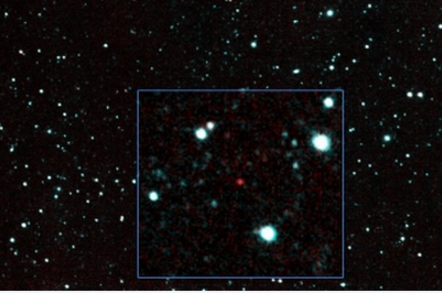 Pic Sorry, apocalypse fans: this asteroid probably won't get any closer to Earth than Moon-orbit distance. However, it puts an early win on the board for NASA's recently revived NEOWISE spacecraft.
The NEOWISE asteroid-hunter, revived in September after a two-year hibernation, sent back its first post-awakening images in December, snapping an already known rock called 872 Holder to prove that the craft was still operational. That asteroid had been discovered on the spacecraft's first mission, in which it discovered more than 34,000 objects.
The near-Earth asteroid that appeared in images taken on December 29 has been designated 2013 YP139.
Currently 43 million kilometres distant, 2013 YP139 is believed to be a pretty big rock, at 650 metres diameter, and NASA describes it as "extremely dark, like a piece of coal".
While classified as "potentially hazardous", because it could possibly pass within 300,000 km, the astronomers' calculations don't put it even that close anytime in the next 100 years. Given its size, that's probably a good thing: the damage caused by the Chelyabinsk asteroid last year in Russia came from an object estimated at a mere 17-20 metres in size.
The NEOWISE observations, shown in the image below, were confirmed by the University of Arizona's Spacewatch telescope at Kitt Peak National Observatory near Tuscon. In a nice hat-tip to the world of amateur astronomy, NASA also notes that follow-up observations were performed by Peter Birtwhistle, using the Great Shefford Observatory in West Berkshire, England.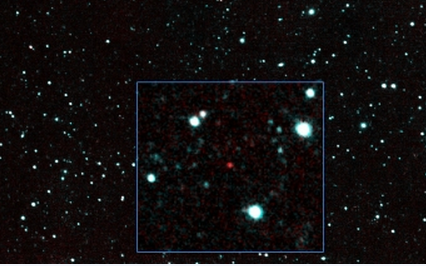 Detail of the NEOWISE image of 2013 YP139. Full image here.
NEOWISE – originally WISE – was mothballed at the end of its original mission, when the solid hydrogen that cooled its telescope to 7.6 Kelvin was exhausted. That ended its first life as a hunter of extremely dim objects.
However, NASA was able to secure funding for the new asteroid-hunting mission, which will run until mid-year. ®
Sponsored: Minds Mastering Machines - Call for papers now open