Human overlord Watson lives in the 'clouds' now, in a $1bn cognition unit. Don't be afraid
IBM ploughs cash pile into new lucrative biz for supercomputer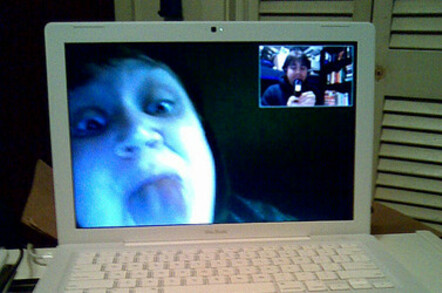 IBM has said that it wants to throw more than a billion dollars at powerful cognition overlord and Jeopardy!-playing human crusher Watson... so that the supercomputer can become a new business unit.
The Watson Group will be headed up by Big Blue's former senior veep of software solutions Michael Rhodin and will try to milk some more revenue out of the supercomputer that beat human competitors on the US quiz show three years ago.
Watson was designed to answer questions asked in natural language and make judgements based on its vast databanks, two of the most difficult tasks in creating computers that even approach artificial intelligence. Although the supercomputer fired up the public's imagination with its Jeopardy!-winning antics, IBM has appeared to struggle to find a way to turn the technology into a business.
IBM already announced in November last year that it was planning to make the tech available as a development platform in the cloud, so that application developers can come up with new apps using Watson's cognitive computing intelligence. The company is earmarking $100m of its investment to boost innovation in this cloud, which it calls the Watson Developers Cloud.
Big Blue said it has spent the last three years turning Watson from a game-playing supercomputer into a commercial technology. Watson now lives in the cloud, shrinking down from the size of a master bedroom to three stacked pizza boxes. The firm claims it's 24 times faster and has seen a 2,400 per cent improvement in its performance.
The Watson unit is hoping to have 2,000 people on the payroll by the end of the year, from the several hundred working there now. It will have its own HQ in New York's Silicon Alley district. The business has already acquired its first (public) customer in DBS Bank, an Asian financial services group. The group said it would use Watson to improve its clients' experience, starting with applying the supercomputer to its wealth management business to give better advice to affluent customers. ®
Sponsored: Learn how to transform your data into a strategic asset for your business by using the cloud to accelerate innovation with NetApp