Citrix soothes frustrated Mac fanbois with Windows VDI tech
DesktopPlayer zaps fanboi boxes with local Windows magic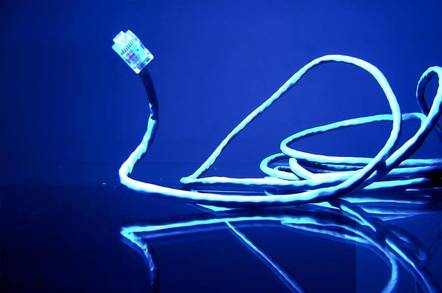 Citrix has started the new year with a product to help admins manage Windows desktops on errant Macs, tightening competition between the virtualization company and Parallels and VMware.
The "DesktopPlayer" product was announced by Citrix on Thursday and sees the company allow admins to deliver policy-laden Windows images to employee-owned Macs. This will be a boon to mobile fanbois, as the tech can work over unstable connections, and indeed with no connection at all.
"It's about being able to give the user the choice in the device they're looking to use," says Citrix product management director Manu Chauhan. "The IT folks now can use our existing management framework, create an image one time [and] deliver into desktop player."
This is part of a wider trend of companies waking up to the large amounts of Mac and iOS devices that have sneakily made their way into organizations, and that there are currently few good tools around to manage them or link them to Windows.
Both Google and Facebook have found Apple's enterprise support so flaky that they've been forced to develop their own Mac management tools, some of which are open source.
Citrix says it reckons large enterprises will see Macs grow from five percent of the bring-your-own-device population to 16 percent by 2016 – which seems feasible, when you look at Apple's whopping sales figures and the love of the kit by executives, sales types, and developers.
The Citrix tech, while not being a full Mac management tool, is designed to help fanboi workers deal with Windows apps in a secure way via the use of an Oracle VirtualBox-based Type 2 hypervisor.
A typical Type 1 hypervisor such as ESXi or KVM runs directly on top of hardware, while a Type 2 hypervisor sits on top of the host OS – in this case, Mac OS X. This has some drawbacks due to dependencies, but is less invasive for the end-user – a key feature for soothing the worries of overly attached fanbois, says Chauhan.
Admins can set policies and limits on the users Windows desktop which persist offline, and the tech can be paired with XenDesktop to let admins synchronize a local image with a hosted-image to help users switch between owned and corporate devices.
Citrix says the technology has been in development for the past 18 months, though we reckon that development may have been accelerated by Amazon Web Services's launch of its 'Workspace' cloud-based Windows desktops for Mac and iOS devices back in November 2013.
With DesktopPlayer, Citrix has taken a step ahead of Bezos & Co, though, by being able to give mobile fanbois the chance of working with Windows apps offline in a virtualized OS.
The product will tighten competition between Citrix and Parallels and VMware Fusion.
"Fusion and Parallels require the end user to install and manage the Windows image themselves," Chauhan told us via email. "Unlike these other solutions, DesktopPlayer provides an IT administrator with the ability to centrally manage, update, back up, secure and deploy policies to that Windows image from the Synchronizer Web-based management server."
The endpoint component of DesktopPlayer costs $75 per device, while the rest is bundled in with XenDesktop and XenMobile products. ®
Sponsored: Minds Mastering Machines - Call for papers now open