China in MASSIVE rare earths industry consolidation
Back to the drawing board as Beijing takes control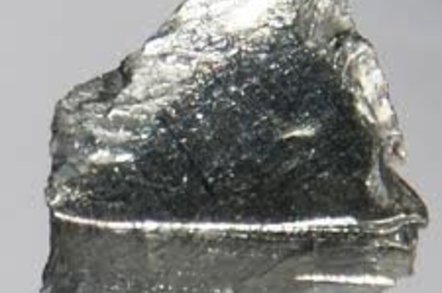 China is set to consolidate most of its sprawling rare earth industry under government control in a bid to better manage production and clamp down on smuggling and unlicensed players.
An Economic Information Daily report claimed that a planned six state-run groups would control the majority of production in a country which is said to account for over 90 per cent of global trade in rare earths, according to Caixin.
These include the Middle Kingdom's largest producer, Inner Mongolia Baotou Steel Rare-Earth Hi-Tech Company, which accounts for just over half of rare earth production.
It said on Friday that it had already acquired nine regional players, according to Reuters.
Despite its dominant position, China's rare earth industry has many problems.
Beijing's persistent attempts to strangle exports with tougher export quotas, increased duties and minimum export price systems have met with strong global opposition and a WTO investigation.
This in part has increasingly led global customers to seek alternatives outside of the country – despite the name, rare earths are in plentiful supply across the planet with China likely to account for less than a third of reserves.
As if that wasn't enough, global demand is falling, forcing even Baotou to suspend operations from time to time.
Smuggling and unlicensed companies also plague China's rare earths industry. The country's illegal rare earth ore production reached 40,000 tons in 2012, a government official told China Daily last August.
Whether the planned shake-up will lead to even tighter export controls remains to be seen.
However, with global demand weak and alternative supplies increasingly available, Beijing's efforts will be watched with interest rather than concern by a technology industry still dependent on the rare earths. ®
Sponsored: Minds Mastering Machines - Call for papers now open