Bill Gates is once again the richest man on Earth
Ex-Microsoftie rolling in a cool - WAIT, HOW MANY BILLIONS?!?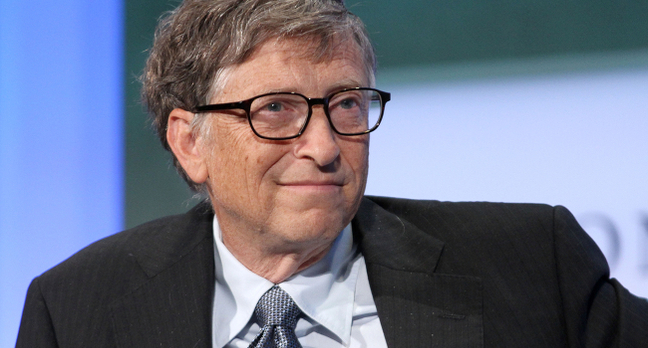 Ex-Microsoftie Bill Gates is the richest man on the planet once more, having wrested the title back from Mexican telecoms tycoon Carlos Slim with a cool $78.5bn.
Just to put that in perspective, Gates is worth more than Rupert Murdoch's News Corp, web tat bazaar eBay or credit card moguls American Express by the end of 2013, as measured by market capitalisation.
Put another way, Gates has a personal fortune that's around 70 times the entire gross domestic product of the Seychelles.
Gates got to the top by doing what all the rich people did in 2013 - getting even richer. According to Bloomberg's Billionaires Index, the world's 300 wealthiest people added $524bn to their collective net worth, particularly those in the tech sector, which gained 28 per cent over the year.
Gates was the year's biggest gainer, increasing his fortune by $15.8bn as shares in his stock holdings in Microsoft, Canadian National Railway and Ecolab all went up around 40 per cent. But other tech billionaires did pretty well this year.
Entrepreneur and inventor Tony Stark Elon Musk had the biggest percentage gain of any self-made billionaire, with a fortune that surged 233 per cent, while baby-faced Facebook founder Mark Zuckerberg put on the most dollars in the tech sector, adding $12.4bn to his cash hoard as the social network's shares more than doubled through the year. ®
Sponsored: Application managers: What's keeping you up at night?