Glassholes, snapt**ts, #blabbergasms, selfies and PRISM: The Reg's review of 2013
12 months in 26 characters
Combat fraud and increase customer satisfaction
Icahn... Oh wait, maybe not...
X is for X-directory: Going private was the new IPO for companies who wanted to re-structure away from the spotlight. Dell announced a $20bn leverage buyout in January, having decided to go private in August 2012, as revenue and profits slumped. Michael was expected to bid adieu to Wall Street by the summer, but activist shareholder Carl Icahn came up with his own turnaround plan, and only give up the fight in September.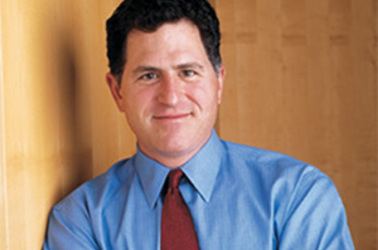 Dell belongs to me once more... and a multi-million dollar consortium
The world's third largest PC maker, Dell, officially went private on 29 October, 25 years after listing at the dawn of the PC boom and in a deal valued at $24.9bn. Software-maker BMC said in May it was allowing itself to be bought by a consortium of private equity firms paying $6.9bn and giving shareholders a price per share of $46.25. The software management specialist cashed in after missing Wall Street estimates for its quarterly earnings and cutting estimates for the year. Unlike Dell, there was no Icahn to object and BMC had gone private by September.
Y is for Yahoo! not Yahoo!: "Yahoo's '30 Logos in 30 Days' is not a gimmicky marketing stunt but more likely a clever, innovative, data-driven rebranding," blathered one web writer of Yahoo!'s logo redesign. The brilliant idea was not just to come up with one new logo but 30 possibilities and present them to an edge-of-its-seat web each day for 30 days.
This was not a cheap PR campaign to generate buzz in Yahoo! for its CEO Marissa Mayer - a fact disproved by the fact Mayer appeared in a gushing Vanity Fair article with accompanying retro photo shoot (in November, Mayer made number eight on Fortune's list of 50 Most Powerful Women.) No, this was a bold business plan. The PR spin had it that even geeky Mayer herself was fiddling with the fonts on the new logo in Adobe Illustrator.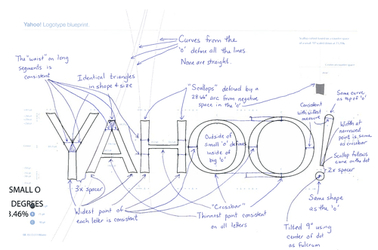 Marissa Mayer's blueprint for Yahoo!'s future
"I know just enough to be dangerous," Mayer told Tumblr. Dangerous wasn't the word for what we got: same, standard Yahoo! colour purple, just a different font and a tilted exclamation point - offset by nine degrees: "Just to add a bit of whimsy." For all the whimsy, Q2 revenue sank five per cent to $1.41bn and earnings dropped 19 per cent to $331m. But at least Mayer got the CEO-logo-fiddling thing out of her system.
Z is for Zero: Intel's freshly minted CEO Brian Krzanich (see T is for Turn-around-men) was pushed on stage at his company's first investor meeting in November to deliver the bad news to the money men: no growth in 2014.
The world's largest chipmaker has spent billions of dollars in the last two years trying to diversify out of the shrinking PC sector and in to tablets and wireless, developing smaller and more power-efficient chips for mobile against ARM such as Atom and Haswell - launched in 2013 – while also planning some Web TV service by the end of this year.
The latter was killed. Krzanich, though, had effectively said that not only is the new stuff struggling but that Intel isn't doing very well at getting its core business, chips, on to new devices. That means not only will the Christmas period – when every consumer electronics maker is rolling in cash – be a miserable experience for Intel, but that every day next year will feel like Christmas for the chipmaker too.
Bootnotes
Gone but not forgotten in 2013:
Billionaire sound genius and engineer Ray Dolby
Pacemaker and ATM hacker legend Barnaby Jack
Ed Iacobucci, the brains behind Citrix thin-client computing and IBM's OS/2 rival to Windows
Beast-master, skeleton raiser and stop-go animation king from a time before CGI Ray Harryhausen
Is that a wire I see before me? Thunderbirds, Captain Scarlet and Joe 90 creator Gerry Anderson
Maggie Thatcher, the Iron Lady who saved us from drab Post-Office mobes