Glassholes, snapt**ts, #blabbergasms, selfies and PRISM: The Reg's review of 2013
12 months in 26 characters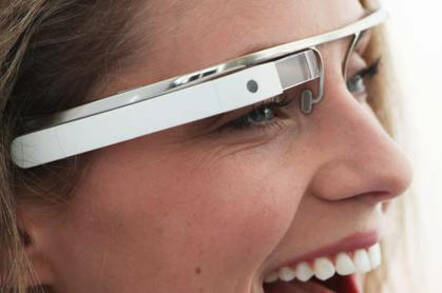 Year in Review "Selfie" is the Oxford English Dictionary's word of the year. There's nothing new about a "selfie" - it's a self-portrait - but a perfect storm of social networks and smartphones has given popularity to a word and an act even world leaders feel it's OK to do on really serious occasions.
In keeping with a long tradition here at The Reg, we came up with a few new words of our own in 2013: Glasshole and blabbergasm were our best.
With the year coming to an end, it seemed fitting to pick the best (and worst) of 2013 in 26 words - one for each letter of the alphabet.
Among the hits: Microsoft chief executive Steve Ballmer blubbering in front of an audience of thousands to the Dirty Dancing soundtrack hit (I've had) The Time of My Life, the Twitter IPO, a helpful volunteer showing us the dangers of wearing Google Glasses while driving a car in California, smartwatch fever, the rise of The Dark Web, the crash of Silk Road and... oh, just read the article:
A is for Accessorize: If you believed the hype, then Apple and Microsoft were both developing competing smartwatches - wrist-worn variants of the tablet. Rumours of an Apple wearable swept the web after smartwatch pioneer Pebble's Kickstarter crowd-sourced fundraiser, and it wasn't long before Redmond was supposedly in on the act, too. Helping drive the hype was a desire to see a successor the tablet from somebody, anybody... combined with parallel interest in Google Glass (See G is for "Glasshole").
By year's end, neither Apple nor Microsoft had delivered a smartwatch, but others had: more than 200,000 so-called "smart wearable bands" shipped in the first half of 2013 with the number expected to grow by more than 500 per cent in the second half, according to analyst Canalys.
Often though, what we got was limited - large and chunky wrist tech that relied on Bluetooth tethering to get online and that was often function-specific. Samsung had the biggest success with Gear, a wrist-worn timepiece packing camera, video, phone functionality and 4GB memory with voice-activated controls.
Samsung sold more than 800,000 Gears in the first two months of hitting the street - more than the total number of wrist wearables sold by everybody in the first six months of the year. Signs were promising but we didn't get a changer from Apple or Microsoft and the devices available were all a long way from the dreams of those who'd been willing the smartwatch into existence, to succeed the tablet as The Next Big Device. There's always next year. Sigh.
B is for #Blabbergasm: Twitter IPO'd in a media storm to became the second most successful internet listing after Facebook – earning $1.8bn versus $16bn. Twitter's share price rocketed up 73 per cent on the first day from a list price of $26 a share. Twitter's IPO proved Wall St remains fascinated by the potential for social networks to spin money from their only asset, million of non-fee paying users, but that the hard work on actually making money lies ahead. Two possible destinies now await Twitter: to soar like Google, which opened at $85 a share in 2004 and has grown more 900 per cent to $1,000 today or crash out like Zynga that opened at $11 in December 2011 and now trades at $3 a share following a massive drop. Or it might just bump along and not go very far at all.
C is for Cloutage: The cloud, technology firms told us, is more reliable then running our own servers. OK, but it's still people in charge of servers, and people still make mistakes - just on somebody else's servers, as this year's massive cloud outages proved. Millions of business users and individuals worldwide were kicked offline for hours at Amazon (.com and AWS), Google, Microsoft and Salesforce. The great crashes saw business customers unable to function at even the most basic level. A two minute crash in Google's severs in August killed Gmail and Drive in addition to search and YouTube, taking out 40 per cent of the world's web traffic. No reason was given. Scheduled maintenance crippled nearly half of Salesforce instances in Europe and the US in November.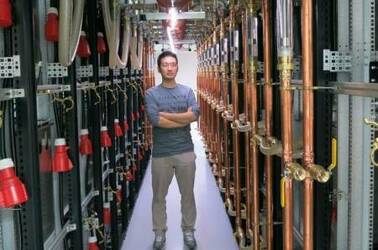 Different servers, same problem: humans
Microsoft was a serial offender with its son-of-Hotmail Outloook.com sinking and Skydrive going dark, and then Windows Azure going down across the world. Microsoft's Azure outage was blamed on changes to an infrastructure component of Windows Azure put Microsoft's cloud in global meltdown in October. In other words: maintenance. As the Microsoft exec pulled to account told The Reg afterwards: "There are three truths of cloud – machines will fail, software has bugs, people will make mistakes."
D is for Defenestration: Microsoft's Steve Ballmer, Blackberry's Thorsten Heins, Acer's JT Wang, and Intel's Paul Otellini were pushed or jumped this year. Ballmer became Microsoft's CEO in 2000 and planned to stay until 2017, but a decade of missed opportunities culminating in a money bonfire this summer (see W is for Writedown) finally proved too much for shareholders and the board. A blubbering Ballmer was given a year to transition out as he officially "retired" and Bill Gates and John Thompson looked for a replacement.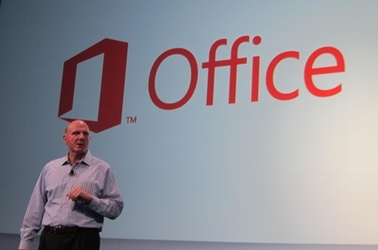 Ballmer's end was sudden and unexpected
Heins became Blackberry CEO in January 2012 to lead a re-branded RIM into an era of touch-screen phones and operating systems, and put the legendary Messenger on more popular smart phones. But losses, like unsold piles of Z10s, mounted leading to a $1bn quarterly loss late in the year while the market share sank to 6.8 per cent. After trying, and failing to find a buyer, Blackberry dumped Heins for corporate turn-around-man (see T is for Turn-around men) and former Sybase CEO John Chen. Acer's Wang fell on his sword after just over two-and-a-half years and following wider losses as consumer demand for PCs continued to collapse. Otellini, CEO of the world's largest chip maker for eight years, was gone in May as announced last year, having failed to crush ARM with a convincing Intel mobile punch and while the PC market continued to sink leading to disappointing results and flat growth.
Sponsored: Minds Mastering Machines - Call for papers now open