SpectraLogic asks US patent office to probe Overland patent
Quite a few lawsuits hang in the balance...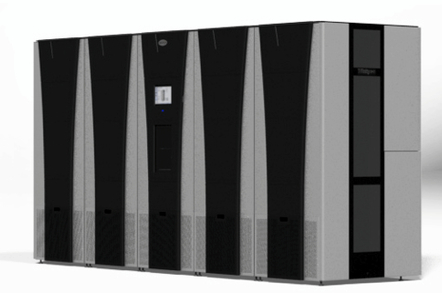 Tape library supplier SpectraLogic has petitioned the United States Patent and Trademark Office to review one of the patents which lies at the heart of an IP infringement lawsuit it has been battling since 2012.
The patent's holder, Overland Storage, is a distressed tape library and scale-out disk array storage vendor currently aiming to merge with/take over Tandberg Data in its quest to become a non-loss-making supplier - after many years of red ink.
In the 2012 lawsuit, Overland accused SpectraLogic of infringing on its patent - 6,328,766, a storage library partitioning patent - and specifically of violating Section 337 of the Tariff Act of 1930. Throwing a section 337 at someone, if you succeed, potentially allows you to obtain "an exclusion order that directs Customs to stop infringing imports from entering the United States". But the ITC cannot award money damages - the California court where the suit was entered would have to decide that.
Now the USPTO's Patent Trial and Appeal Board has said that there are grounds to investigate the patent's validity, though it notes it "has not made a final determination on the patentability of any challenged claim". The administrative patent judge ruled that there is a "reasonable likelihood that Spectra Logic would prevail in establishing unpatentability of claims 1-11 of the '766 patent".
'766 is one of two patents - the other had to do with the insertion or removal of tape cartridges through a slot without interrupting library operations - used by Overland in IP infringement lawsuits against several opponents. It launched these suits against various tape library vendors around the same time as the SpectraLogic suit, in mid-2012.
At the time, the validity of both patents had just been upheld by the US International Trade Commission after Overland's prior run-in with Dell, IBM and BDT (it had sued both vendors and the manufacturer for violation of the same patents). While Dell and IBM settled, the ITC found that BDT had not violated section 337. However, crucially, the Commission did uphold the validity of the patents.
Spectra Logic's general counsel, Brett Huston, said: "Spectra Logic might take a close look at whether its patent portfolio covers Overland's products."
Overland is not paying for its lawsuit, its lawyers working on a no-win, no-fee basis. We'll be watching this one closely.
We've asked Overland for comment, but it had not got back to us at the time of publication. ®