Lyrics upstart Rap Genius blacklisted by Google for Justin Bieber SEO scam
No search results for you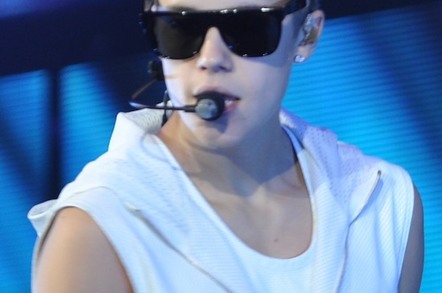 Online lyrics site Rap Genius has been slapped down by Google after admitting trying to boost its search rankings by exchanging promotional tweets for hyperlinks from bloggers.
On December 23, the lyrics site posted on Facebook that it was beginning a "Rap Genius blog affiliate" program. Blogger John Marbach got in touch and was told the site would promote his blog with a preapproved message as long as he embedded links to Justin Bieber lyrics in his blog posts.
The aim was to build up a series of hyperlinks that would make sure that when teenage girls searched for the deep meaning in the androgynous Canadian pop star's lyrics, the number of hyperlinks out there would mean Rap Genius would be the first result shown.
Marbach made the email public and it caught the eye of Google staffers, who immediately began looking into the lyrics site's less-than-genius plan. As a result, the site has now been banished from Google search rankings and has suffered a catastrophic loss of readership.
In a mea culpa statement, Rap Genius' founders said that they had thought the promotional plans didn't breach Google's terms and conditions and that such quid-pro-quo arrangements were only for blogs that posted relevant articles. They also denied abusing keyword-rich anchor text links.
"We effed up," they said in a statement, adding, "other lyrics sites are almost definitely doing worse stuff, and we'll stop. We'd love for Google to take a closer look at the whole lyrics search landscape and see whether it can make changes that would improve lyric search results."
The company's founders also included links to other lyrics sites that they claim also breach Google's terms and conditions. The Chocolate Factory is no doubt examining these to see if there are more websites it needs to ban. ®
Sponsored: Minds Mastering Machines - Call for papers now open