Gift-giving gotchas: How to avoid Xmas morning EMBARRASSMENT
Gadget... check. Wrapping... check. Content... check. Batteries... er...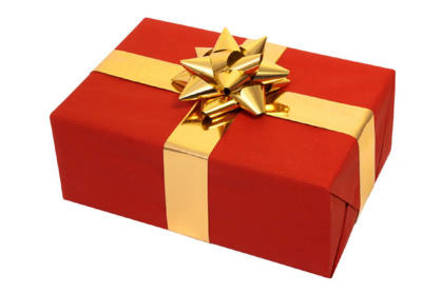 You might think, what with gift buying out of the way, the hard work of the holiday season is largely done. Not so. Before you reach for the wrapping paper and sticky tape, there's a fair bit more you can do to ensure a trouble- and tantrum-free Christmas Day.
Batteries not included
If you've been buying gadgets, don't forget the batteries. Many devices will come with some in the box, but that may not be enough. If you have the opportunity, charge up devices such as new phones and tablets, to avoid the frustration of them running down half way through the initial setup and configuration.
Check too, especially if you've bought presents from overseas, that you have any mains plug adaptors you need. A bargain iPad picked up in Duty Free will be appreciated by most people, but it'll be less welcome if they have to wait until Boxing Day to buy a UK power adaptor.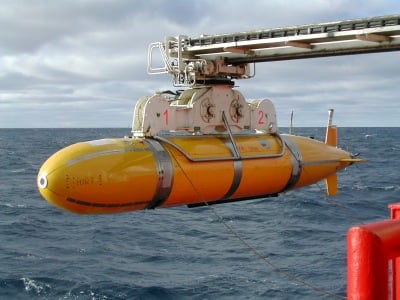 It might not be as impressive as this battery-powered "Autosub" undersea research robot, but whatever gadget you've bought for Xmas will likely still need a few good old Duracells. Pic: BNOC Southampton
And even though remotes, games pads and the like will almost certainly have one or two batteries in the box, stock up on supplies. If you're of an ecological bent, you might want to encourage others to go green with rechargeables, but Christmas isn't really the time for that - unless you want to endure a few hours of 'are they charged yet?' before the kids can get back to their gaming. Even if it's just for emergencies, lay in a decent supply of AA and AAA batteries, for a quick swap-over.
For devices that only work with rechargeables, it's probably not worth the extra cost of a spare in most cases. For example, unless someone is a very heavy snapper indeed, it's unlikely they'll often need a second camera battery. So when they do, it'll be in poor condition. Leave that up to them to buy later.
The name of the game
With an increasing number of gadgets tied to online accounts, it's well worth paying attention to those. For example, if you're treating a less technophile friend or relative to a Kindle, iPad, Android phone or similar device, it could be worth creating an online account for them in advance.
Yes, it's often possible to set up an account as part of the initial configuration, but it can be tedious, especially if the person doing it hasn't done that sort of thing before. So, if it can be done beforehand, they'll be up and running much more quickly.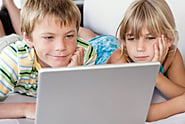 Make sure parental controls are in place...
And for a kid's device, you should make sure that appropriate parental controls are already put in place. At least that way you can get back to watching the telly without having to worry what the children are getting up to on their new gadgets.
Don't forget something to spend, either. While there are free books, apps and music available, a few pounds extra spent on a voucher to pop in the box with your gift can make sure that an Amazon, Google or iTunes account can be used right away.
Don't forget
A spare memory card is a good idea, whether it'll be included with a mobile phone or tablet under the tree, but especially with a digital camera. It's likely to get a lot of snapping done, and if the recipient's not at home for the holidays, they might not have a chance to download everything for a little while, so treat them to a spare.
SIMply the best
Devices with mobile connectivity need a SIM, so make sure you add one to your shopping list. You can often pick up a free SIM from the networks, but check carefully to see exactly what the deal is - and make sure that it's the right size for the device.
And, of course, that whatever you're buying isn't tied to a specific network.
If the lucky recipient of your largesse already has a device with a SIM, then the best advice is probably to try and find out what size SIM and which network they're on. They may be able to just swap it into the new phone or tablet you've bought them, saving you a bit of trouble.
But if that's not the case, consider a SIM for the same network. It may be a little easier for them simply to swap the number to the new SIM. Don't worry about that too much, though. Given the customer service of most UK mobile networks, it's unlikely you'll get anything done over the holiday anyway.
Concentrate instead on finding a SIM that's reasonable value, but isn't going to tie the recipient into a long-term contract. It's worth a look at the coverage maps for the different networks, but something like the Pay-As-You-Go SIM from Three can be ordered free of charge, or supplied with £10 of credit.
It's a nano SIM that comes supplied with an adaptor allowing it to fit any phone, so is a fairly safe bet. And with data at 1p per MB, that £10 credit will allow 1GB of usage. It doesn't include tethering, but is nevertheless an option that will cover most bases, without committing anyone to anything.
Wired for sound
It's worth a quick check, if possible, to make sure you're giving someone everything they need when it comes to hooking up their gift. If they have an old TV set with Scart connectors, say, and you're giving them a set-top box, then there's a chance they'll need some sort of adaptor.
Delivery woes
One of the big problems with ordering gadgets is, of course, not being in when the postie tries to deliver them, and having to mess around collecting them.
Even more annoying can be glitches with import on things bought from overseas, where customs fees and VAT may be payable, together with a processing fee.
In the case of the Royal Mail, this can be particularly irksome, as the card that comes through the letterbox simply says there is a fee, and you don't know the reference number needed to pay it until a letter arrives a few days later.
If you're in a hurry, we've found that the ParcelForce twitter team @parcelforce can usually find out the details, enabling you to pay and arrange a delivery much sooner.
If you're not sure whether or not something is likely to attract fees, consult the HM Revenue and Customs website before ordering.
Anything else we've forgotten? Let us know in the comments. ®
Sponsored: Minds Mastering Machines - Call for papers now open