BT warned: Speed up Openreach repairs or face PUNITIVE FINES
We've had enough of your lousy impotence, growls Ofcom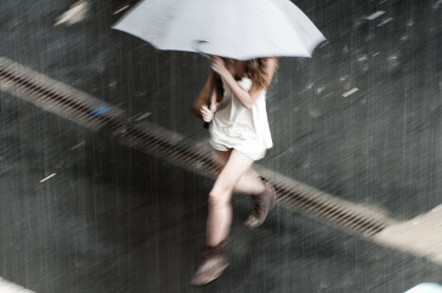 BT's Openreach division has been repeatedly slammed by other telcos for failing to adequately fix faults in a timely manner - and now the UK's communications watchdog has waded in.
Ofcom said this morning that it planned to impose new rules on BT that would force its Openreach engineers to "meet minimum performance standards" or else face sanctions that could include fines.
One-time national telco BT, which leases its lines to rival ISPs, would be expected - in around 80 per cent of cases - to repair business and consumer broadband and telephone connections within two working days.
It would also be required, under the new measures, to ensure that most customers needing a new line installed will have received an appointment within 12 working days of BT being contacted by providers, such as BSkyB and TalkTalk who rely on Openreach to provide a decent service.
The regulator said:
Ofcom is concerned about the time it can take for Openreach to complete this work. The problem was most acute during 2012, when installations and repairs were to some extent hampered by extremely wet weather conditions.

Since the start of 2013, under an arrangement brought about by Ofcom, Openreach has committed to new contractual targets for services, leading to automatic payments to other telecoms companies where it misses those targets. Openreach's performance has since returned to pre-2012 levels, but Ofcom wants to ensure it remains at an acceptable standard for the benefit of consumers.
BT's response to its repair and installation jobs will need to be consistent across the country, Ofcom added. The one-time national monopoly will also be expected to provide data on work that failed to meet the timeframe laid out by the watchdog.
But BT's Openreach bods - who are currently awaiting the arrival of a new, yet-to-be-named chief after Liv Garfield recently quit - have more than two years to improve their performance.
Ofcom said BT would be expected to meet the requirements "in full" from April 2016. Intermediate targets have also been proposed as part of the regulator's Fixed Access Market Reviews consultation which closes in the middle of February next year.
There will be exemptions put in place, such as allowances for extreme weather conditions hampering Openreach engineers' ability to repair wholesale line rental and metallic path facility kit.
BT's fibre cabling, meanwhile, will not be subjected to such rules as Ofcom said that the telecoms giant had "met or exceeded its service level agreements" with such repairs and installations.
If BT decides to up its wholesale prices to account for the extra effort needed to improve its performance, it can only do so at an estimated "few pennies per month" to ensure that competition remains healthy and that consumers don't end up having to foot a hefty bill, Ofcom said.
But BT told The Register that it was "disappointed" with the watchdog. A spokeswoman at the company said that Openreach compensates ISPs if it misses its targets.
She said that "improvements come with a price tag," and that BT was concerned that Ofcom's "few pennies per month" remark was woefully inadequate.
"BT is disappointed that Ofcom wants to extend the unfair regime whereby third parties benefit from cheaper wholesale prices than BT Retail," the firm's spokeswoman added. "TalkTalk and Sky have benefited from artificially low prices for many years now and it is time they were forced to compete on a level playing field." ®
Sponsored: Minds Mastering Machines - Call for papers now open