Want to be a better CIO? Get a twenty-something to show you the ropes
Headhunter prescribes mentor therapy for aging tech bosses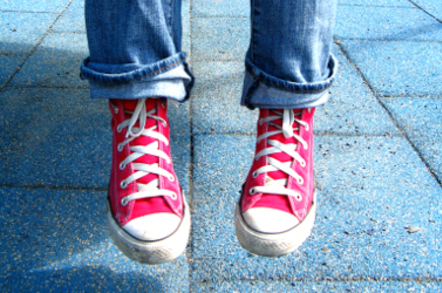 CIOs need to start getting down with the kids and being mentored by their under-30 employees if they want to hold onto their jobs, a partner at a top recruitment firm has warned.
Cathy Holley, a partner at headhunters Boyden, told the Bloomberg Enterprise Technology Summit in London last week that CIOs were in a better position than they were 20 years ago. She said that they have the potential to have far more input into their firm's business and more chance of moving to plum jobs like COO or even CEO. However, to do this they would have to stop working the way they did 15 or 20 years ago.
CIOs 15 years ago were effectively "the chief technologist in a firm", said Holley. While they might be expected to be absolutely knowledgeable on all matters technical, they were quite subservient to the board. A decade ago, they were starting to be considered more of a "peer" but had to fit in with a commercial strategy decided elsewhere, and were still unlikely to be considered for other roles.
Now, they were potentially commanding much greater respect within organisations, with knowledge of multiple channels, (potentially) "enormous" budgets, and, hopefully, the proven ability to lead and manage change. As such, they were able to drive the commercial strategy of the business.
However, in exploiting this position they had to relinquish their previous know-it-all attitudes, particularly when it came to exploiting the increased importance of social media, she said.
This was a challenge for some of the individuals who'd worked their way up to the greasy pole to CIO-type roles, said Holley.
"IT hasn't always attracted the best graduates," she said diplomatically. While they often had massive IQs and excellent problem-solving skills, she noted, they were expected to have all the answers themselves.
This could cause problems when they hit the workplace. At the beginning of their career, it meant they could struggle to collaborate. At the peak of their career, dealing with wide-ranging responsibilities, and ever-changing responsibilities, it could be disastrous if they maintained do-as-I-say, not-as-I-do approach.
Be a coach... you're not making clones
David Bauernfeind, chief financial officer at services group Xchanging, added that if you create employees in your own image without being open to change, in time your organisation could be left with "senior management that is 10, 20, 30 years behind where they want to be".
With wider remits, the growing importance of social media and a focus on innovation, it was important that CIOs and other senior IT staff worked harder to attract bright staff and listened to what they could teach, said Holley.
"They need to know where the best talent is ... they may need to be a coach."
This means mentoring, a process where as well as passing on their wisdom, the CIO is learning as much as the callow youths on his team. "It's not 'I'm going to teach you'. That's rather passé," said Holley.
The youth brought intense familiarity with social media, new programming languages, and the latest street slang. This had obvious benefits for firms looking to tap new markets as well as exploiting new technologies.
However, CIOs had much to offer too - apart from gainful employment. Apart from explaining exactly why it was important to have security procedures and data management regimes, they could convey important real world experience to younger staff, such as exactly how to negotiate the political minefield of working your way up in a given business.
Presumably they might even be able to explain to younger staff that spaffing your drunken indiscretions all over social media might actually be injurious to your career progression.
This may sound like a recipe for disaster, with ageing grey-haired CIOs affecting drop-crotch trousers as they troll for social media-savvy staff. However, it's already standard practice at some vendors.
Cisco's APAC veep commercial business Sabrina Lin told the Canalys APAC Channels Forum in October that the firm had put in place a "reverse-mentoring process".
Unlike the more reciprocal procedure described by Holley, Cisco's scheme puts younger employees firmly in the driving seat, "mentoring" older employees" to help the old farts get their heads around social trends. However, in a market where half the population is under 30, this is almost a necessity. Whether the kids consider it a necessity to listen may be quite another matter. ®
Sponsored: Minds Mastering Machines - Call for papers now open