Zuck you! Facebook introduces 'Dislike' button... in Messenger
The download that lets you say: Thumbs-down ... bitch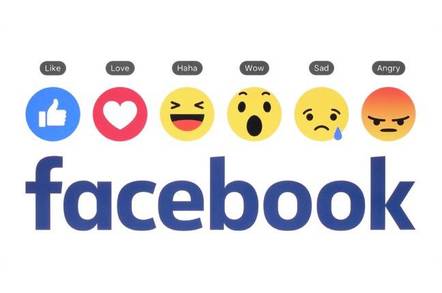 Facebook has finally offered its users a way of expressing disgust at the drivel their friends post.
Zuck's advertising empire has belatedly introduced a "Dislike" button in its messenger app, giving Facebois a glimpse of a more antisocial network.
This new thumbs-down icon is part of a "stickers" pack which also includes a sore thumb and another that's on fire. Although the new stickers stop short of a full dislike button on the main Facebook site, it's a step in the right direction for anyone who has ever seethed at their mates' posts.
The thumbs can be downloaded from Facebook's sticker store and then liberally sprinkled all over missives sent using Facebook Messenger.
In the shiny happy world of Facebook, negative emotions are simply not allowed. Users are allowed to click a thumbs-up icon to "Like" a post from their mates - or a big brand that's trying to sell them stuff.
This has led to many bizarre situations, such as people "Liking" the fact their chum's parents have passed away, because there's no other way to express an emotion.
Here's how Facebook describes the like button: "A single click on the Like button will 'like' pieces of content on the web and share them on Facebook. You can also display a Share button next to the Like button to let people add a personal message and customize who they share with."
Don't you wish you could Dislike that? ®
Sponsored: Minds Mastering Machines - Call for papers now open