Excise Xmas prezzie indecision MISERY with El Reg's gift guide²
What the heck am I going to get for Auntie Flo? What a brilliant idea, Register!
Jingle bells, Batman smells, etc, etc.
When it's music that's the food of love, rather than pictures, the Sonos Play 1 is good entrance into the streaming music world, and at £169 it's the cheapest way yet to start building up your system, especially since the current deal includes the free Bridge unit.
For someone who already has a Sonos, or another compatible device, how about a Spotify gift subscription?
If you need to buy a gift for a techie worrier, check out the new Nest Protect. It's a carbon monoxide and smoke alarm that can send you a message on your phone to let you know your house is on fire, alert you to fumes from the boiler and can be shut up when you burn the toast simply by being waved at.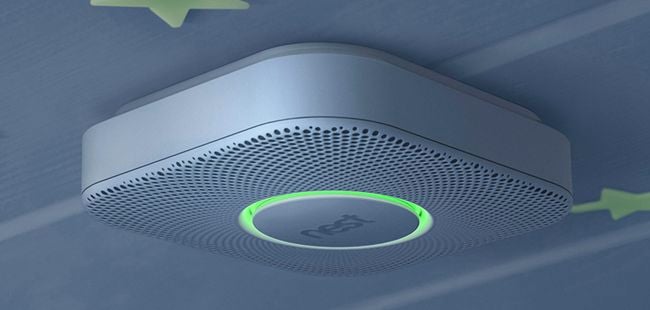 Burning sensations can be avoided with the Nest Protect
Treat armchair sports nuts to a Now TV box. It's built on the same platform as last year's Roku XS, but with Sky's software it's subsidised to only £9.99. A day pass for Sky Sports is another tenner, so it's perfect for watching the occasional game.
The telly lover in your life might like the gift of Netflix or Blinkbox sub instead.
Sprogs: Yours and others'
It's hard to know what to get the little blighters these days, but perhaps a Teksta robot puppy will keep them quiet for a while. Unlike the real thing, there's no house-training needed.
Annoyingly, it comes in the standard blue-or-pink colour choice – when will companies grow out of that? So, how about a Furby Boom, which combines the annoying chirpiness of the original with the ability to create its own digital babies? Well, maybe not.
For the slightly older kid - or the still young at heart - the FPV Mini Quadcopter might, at £119, be a bit pricey, but the ability to view live video when you send it into a sibling's – or the neighbours' – bedroom is surely priceless.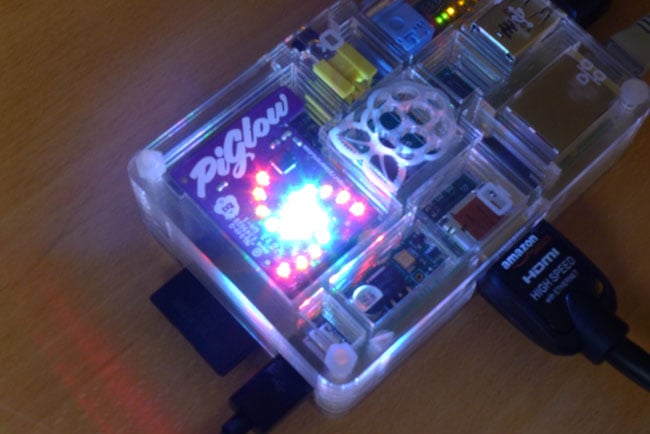 Let there be light! Pimoroni's easy-to-program PiGlow
Inquisitive and experimental kids might already have a Raspberry Pi to play with, so how about adding a little extra, like the RasWIK Wireless Inventors Kit from Ciseco or Pimoroni's fun and illuminating or PiGlow to give them more ways to explore?
If there's a Sony PS4 on your own shopping list, perhaps it would be rude not to treat the nippers to a PS Vita – after all, you'll always be able to borrow it yourself.
Ereaders and tablets could be a good idea for kids too – but if you're planning to buy a tablet, choose a model with a recent version of Android, so kids can have restricted accounts. Those who aren't old enough to go online on their own can have an iPod Nano in their favourite colour for £129 - but get some decent, volume-limiting cans to protect their young lugs: the JVC HA-KD5
... Or the animal-themed Griffin Kazoo MyPhones, for instance.
Heck, the latter might do for any of your friends or relatives with a Linux fixation...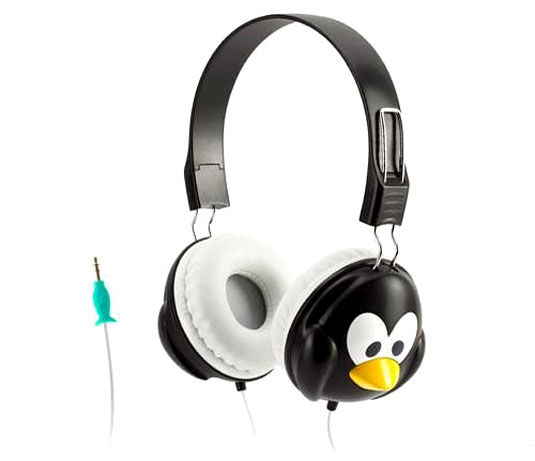 Griffin Kazoo MyPhones: one for the child - or the Linux buff - in your life?
A glimpse of stocking fillers
There's no need to spend a fortune on gifts, of course. Sometimes small and simple is a much better option. Less, as they say, is more.
One stocking filler that most people will find useful is a spare battery pack. There are many of them around, but one of our favourites is the Nokia DC-16. We like the shape, ahem, and it packs 2200mAh, with an output current of 950mA, so will charge many tablets too. And you can pick it up for under £20.
Equally practical, especially for those with children, is Logitech's K310 keyboard, which is designed to be washable, so knocked over drinks and other horrors won't mean a new keyboard anymore. At around £25 that could be a great investment.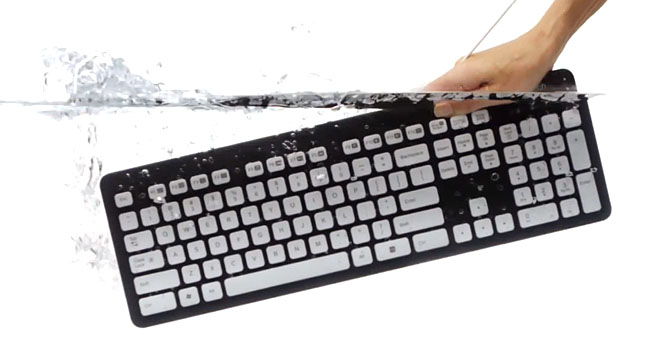 Logitech's K310: covered in cranberry sauce? Give it a wash
Don't forget those extras, either: SIM cards, batteries, cables, store vouchers and the like, but more on those later this week... ®
Sponsored: Minds Mastering Machines - Call for papers now open