Sensation: Chinese Jade Rabbit FOUND ON MOON
Conspiracy theorists suggest it is not rabbit but PHOTOCOPIER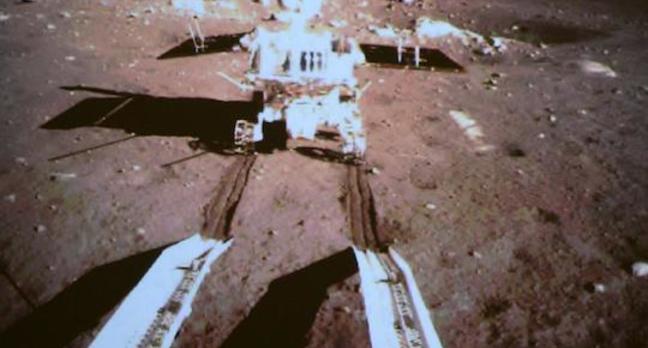 China's Jade Rabbit (Yutu) moon rover is on Luna's surface and ready to roll.
As China's National Space Administration's website hasn't had meaningful updates since 2009, we're reliant on state media service Xinhua for the news that the Chang'e-3 lander touched down safely and Jade Rabbit is now rolling about Luna's inhospitable surface.
Evidence for that proposition is offered by the photograph below. Vulture South will happily stoke conspiracy theories by pointing out that the rover's shadow looks a lot like a photocopier with two output trays unfurled.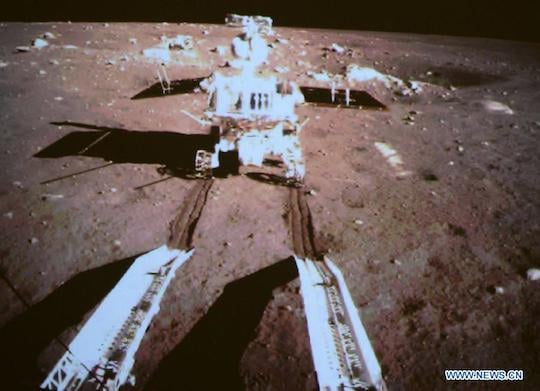 Jade Rabbit on the Moon: is it making A3 or A4 copies?
That theory may not survive this next picture depicting the rover after what Australians call "circle work" and others fond of automotive adventures probably know as a "doughnut".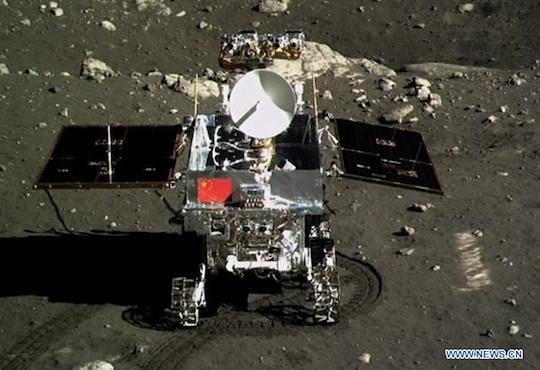 Humanity's first space doughnut?
Xinhua says the mission's next milestone is mutual portraiture session that will see Yutu photograph Change'e and vice versa. That exercise will apparently determine whether or not Yutu is ready to get moving. We'll keep our eye on China's unbiased and always-reliable official media to bring you news of the rover's adventures. ®
Sponsored: Are DLP and DTP still an issue?