Microsoft rallies channel troops: Sell, sell, sell our spanking new 'Cloud OS'
Girds self for Amazon battle with global army of 25 resellers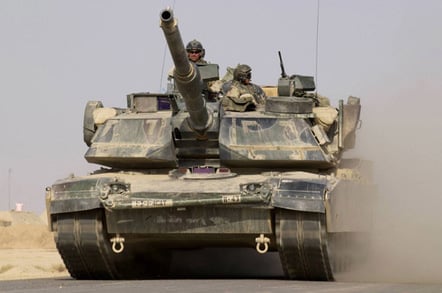 Microsoft has flexed its on-premises software expertise and armed 25 IT service providers with Redmond technology – so they can snatch back customers lured by siren calls emanating from Amazon Web Services.
The new "Cloud OS Network" involves Microsoft dispersing its "Cloud OS" technology among a slew of resellers, distributors, integrators and other tech outfits in a variety of markets. Cloud OS is a grab-bag of products ranging from traditional Redmond software to infrastructure management tech like SystemCenter and dedicated private IaaS clouds. Though the name may be marketing techno-babble, our man in the great white north Trevor Pott thinks it's a good set of tools.
The slew of partnerships means Microsoft is trying to confront the threat posed by the Amazon cloud, by trying to smuggle more of its sticky tech into the channel, and from there into the IT services of thousands of midsize customers around the world.
There are indications in the announcement that Redmond has had to do some real heavy lifting to bring these partnerships about, such as its admission that "as part of our partnership with [TeleComputing], they are migrating their massive VMware environment to Hyper-V." We imagine this migration is being done at a significant discount.
Other partners in the Cloud OS Network include: Alog, Aruba S.p.A., Capgemini, Capita IT Services, CGI, CSC, Dimension Data, DorukNet, Fujitsu Finland Oy., Fujitsu Ltd., iWeb, Lenovo, NTTX, Outsourcery, OVH.com, Revera, SingTel, Sogeti, Tieto, Triple C Cloud Computing, T-Systems, VTC Digilink and Wortmann AG, Microsoft said.
The move follows Microsoft's announcement in October of a new range of services for its Azure cloud, including cut-price enterprise agreements for major firms.
Combined, the Cloud OS network; continued investment into on-premise software for tools like SystemCenter, Server, and Intune; and multiple Azure overtures, represents a hefty deployment of resources by Microsoft to confront the threat posed by as-a-service competitors.
What are the rivals up to
Virtualization king VMware is pursuing a similar strategy with its mixture of partnerships and standalone vCHS infrastructure-as-a-service, though unlike Microsoft it has no OS to speak of, and needs to partner here.
Amazon, meanwhile, has a partnership with on-premises infrastructure-management specialist Eucalyptus to implement key AWS API semantics for on-site bit-crunching, but the software is limited compared to that fielded by Microsoft.
In a characteristic bit of Redmond double-think, Microsoft said the Cloud OS Network would mean: "Customers also benefit from uniquely tailored, fully managed services within their local market, as well as a high degree of technical consistency across environments, which prevents vendor lock-in and enables flexibility."
We would argue that depending on a proprietary tech stack developed by a single company is actually the definition of vendor lock-in, and having a choice of who to buy it from doesn't help, much.
Then again, the only supposed answer to vendor lock-in would be the use of an open-source tech such as OpenStack – a project that, so far, has failed to deliver on its stated goals of offering full interoperability across a range of providers.
"As one of the fastest-growing segments in the IT industry, cloud service providers play the critical role in our Cloud OS vision. Our overall community of service providers – more than 16,500 infrastructure hosting partners and nearly 10,000 application hosters – is the largest in the industry, and we added 5,000 partners just in the last year," Microsoft Takeshi Numoto, a senior marketing veep, said in a blog post. ®
Sponsored: Minds Mastering Machines - Call for papers now open