Dimmed but not out: Lantern anti-censorship tool blocked in China
Team behind P2P service working on a more resistant version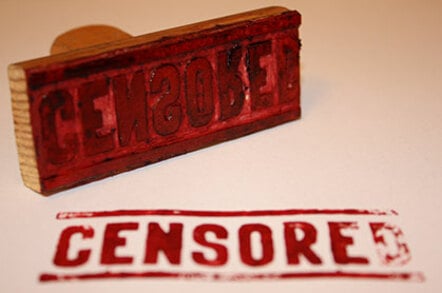 China's formidable censorship apparatus has finally caught up with a Washington-backed tool designed to help users bypass the Great Firewall, but its creators have vowed to bounce back.
Lantern works like a P2P network, allowing users with access to the free internet to share their connections with those whose access is restricted.
Just last week The Reg reported that the service, which was apparently given seed funding by the US State Department, had seen a huge spike in global users from the low hundreds to 10,000 – driven by demand from China.
However, its sudden popularity inside the Great Firewall also attracted the attention of China's web police.
On their Tumblr site, the Lantern team wrote a brief post explaining that the project's fallback servers had been blocked in China – something they claim to have predicted:
The way we have allowed users to request invites meant that anyone could sign up, including the censors. If you happened to sign up at the same time as a censor, you would be sharing the same fallback proxy, which the censor would end up blocking. This means that all other users who signed up at that same time would also get blocked.
However, that's not the end of the road for Lantern in China, with the team claiming to be working on a new version "more resistant" to blocking, which will require greater restrictions on invites to use the service.
They added:
In the future, to get access you'll need to get invited by an existing Lantern user with access - a user with a fully working version of Lantern. We now need to focus on growing the trust network organically to stay unblocked. You can help by adding only your trusted contacts in censored and uncensored regions. This is how we will gradually grow a stronger network.
Even Beijing's latest efforts to block the service inside the Great Firewall haven't been completely successful.
Lantern now boasts around 17,000 users globally with three-quarters coming from China, according to the South China Morning Post.
Perhaps more tellingly, these users apparently account for 94 per cent (6.4TB) of the total traffic on the service. ®
Sponsored: Minds Mastering Machines - Call for papers now open