Oz couple get jiggy in pharmacy in 'banned' condom ad
An earth-moving viral marketing success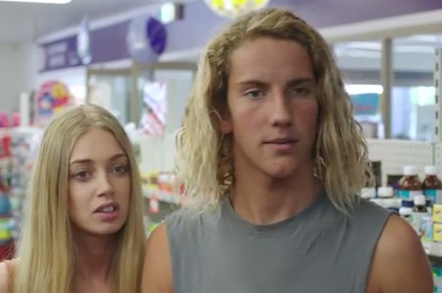 NSFW Oz prophylactic outfit Four Seasons Condoms is enjoying a runaway viral marketing success with a "banned" advert for its Naked Condoms deemed unfit for Downunder TV.
The firm teamed up with comedian Gary Eck to produce a series of "spots" featuring the escapades of "Raquel and Tyson", and intended to "create a campaign aimed at normalising condom usage with Australian youth and young adults".
The pair's first outing features them going at it hammer and tongs in a pharmacy, helpfully attended by a member of staff.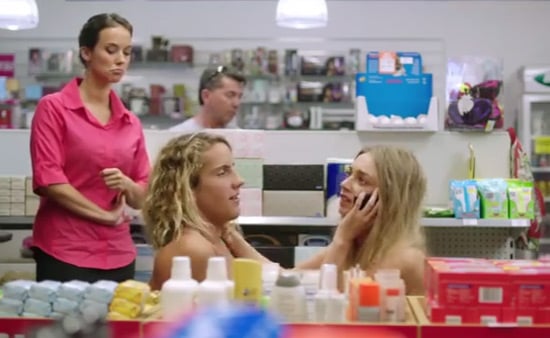 Eck explained: "The idea behind the ad was to make buying condoms like buying a pair of shoes. If you're not sure of your size, well, just try one on. Have sex. Make sure it fits perfectly. Naked Condoms come in four sizes, so of course our heroes Raquel and Tyson had to try on all them to make sure."
Four Seasons Condoms' head honcho Graham Porter declared himself "so pleased with the work that Gary Eck has done on this campaign". He's doubtless even more pleased that since Australia's CAD (Commercials Advice) - which classifies ads for TV broadcast - "knocked it [the spot] back asking for the removal of all sexual references", it has become a press and YouTube smash hit.
Porter concluded: "This is where our digitally focused content marketing strategy becomes even more important. To connect with the younger demographic you need to be irreverent and entertaining and to remove all sexual references in the TV ad defeats the purpose of this entire campaign. The fact is this is a critical safe sex message." ®
Sponsored: Minds Mastering Machines - Call for papers now open