Speeding cops, fearsome drops and Death Star shops
Enough next-gen kit already – here's the best of the rest
Need for Speed: Rivals
It seems we're steaming irreversibly onwards to a point where our single-player and multi-player worlds merge into one. Need for Speed: Rivals fires a marker into such untested waters, where the likes of Destiny and Tom Clancy's The Division are soon to follow.
Rivals' persistent online world is at least fairly unobtrusive. A handy tracking system means you can hook-up with real racers to compete in ad hoc events easily – or use it to avoid them. That said, you might still have a player-controlled cop car repeatedly run you off the road whether you like it or not.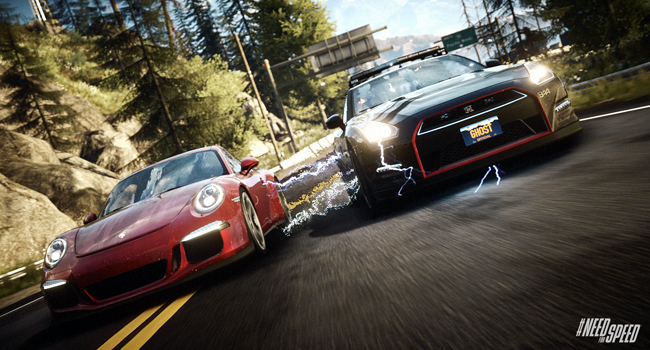 That's because Rivals is an almost identikit copy of Need for Speed: Hot Pursuit. And, where developerCriterion crafted a Chase HQ-style game – where cops hunt down fleeing racers – new developer Ghost Games does much the same here.
What this means is that in any given game you're bound to find at least one joker looking to smash you to bits. Depending on your mood that's either brilliant or incredibly annoying, especially as player-controlled police cars are much more adept and bloodthirsty than their AI-controlled counterparts.
Still, Rivals does carry an ace up its sleeve: score multipliers. These award event participation and race wins, and carry on ramping up your score – and therefore your cash – the longer you survive without being either busted or checking yourself into a safe hideout.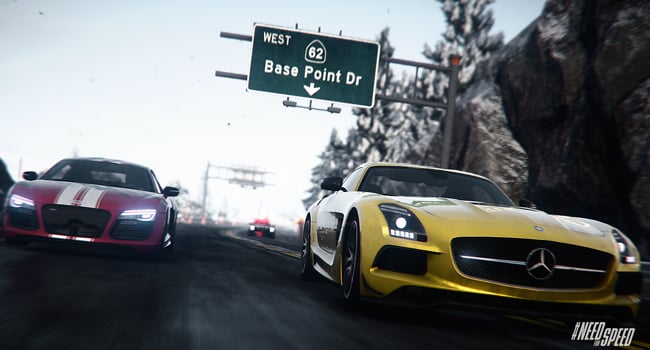 So once your car is in severe danger of being totalled and your dashboard is covered in warning lights, things swiftly accelerate into squeaky bum territory. Especially if you're still miles from a hideout – where you can stash your cash – and suddenly come into the sights of a cop car.
Reach the hideout and your score is yours for the taking, get arrested and it's goodbye to all your multiplied cash. All in all, it's a good formula for getting the blood pumping.
You're not forced to always be the prey either, as you can freely swap between the two styles of play at your leisure. Both roles have car unlocks and upgrade chains, and you can even buy Bond-inspired gadgets, such as mobile EMPs, with which to cause havoc to your fellow road users.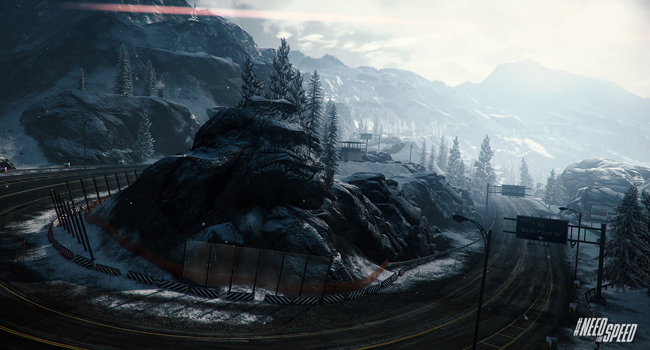 It's not all high praise for a job done well though, as heavy handling, a dearth of new ideas since Hot Pursuit, some pretty iffy AI and server delays – seemingly caused by a host leaving and a new one being selected – hardly scream 'must buy'.
The roads you race across are hardly inspiring, either. Redview County is home to some nice backdrops, but you never really get anywhere. You won't suddenly find a city for example, or even a noteworthy town.
Consequently, the playable expanse does tend to blend into one rather featureless piece of track. And while the illusion of speed is handled well, the visuals, even on next-gen systems, don't exactly push the pedal to the metal.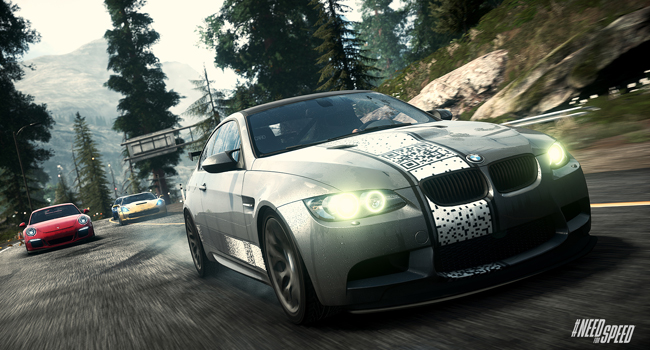 On the whole, though, the sense of speed, some cool weather effects and the pulse-racing nature of those high-speed pursuits do make Rivals worth playing. Especially if you're into old-school arcade racers.

Sponsored: Minds Mastering Machines - Call for papers now open