Teary-eyed snappers recall the golden age of film
How digital kicked football-sized grain into touch
When did you make the switch to digital?
Phil: I started working for an agency and on 25 July 2000, Concorde AF4590 crashed at Gonesse, near Paris shortly after take-off. Myself and a reporter were dispatched, with kit I'd yet to use. A Nikon D1 and and 300 quids' worth of memory card, a mighty 256 MB beast. Card reader, Macbook and a Nokia 600 something. What could go wrong?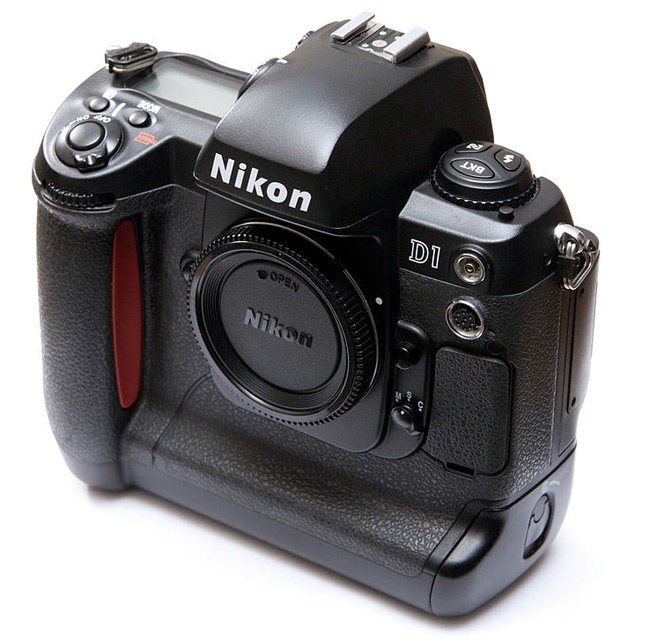 The 2.7 megapixel Nikon D1. Pic: Ashley Pomeroy
Lester: Nothing, obviously. Nonetheless, what were the hassles of working with early digital?
Phil: It was a nightmare, postage stamp sensors, go above ISO 400, forget it. And the colour purple (not the Whoopi Goldberg film), just purple fringed images - ghastly. In those days we were working off old Mac laptops in CS1. The screens were B&W... you could just about level the image before it crawled off your laptop through some ancient Nokia or Motorola.
Lester: What kit are you currently using?
Phil: I use a Nikon D3s (sports press and most other bits), a D800 for the high end stuff. The Nikon "Holy Trinity" 14-24 f2.8, 24-70 f2.8 and 70-200 f2.8, nice glass, and a 85mm f1.4 for the classy portraits, and a macro.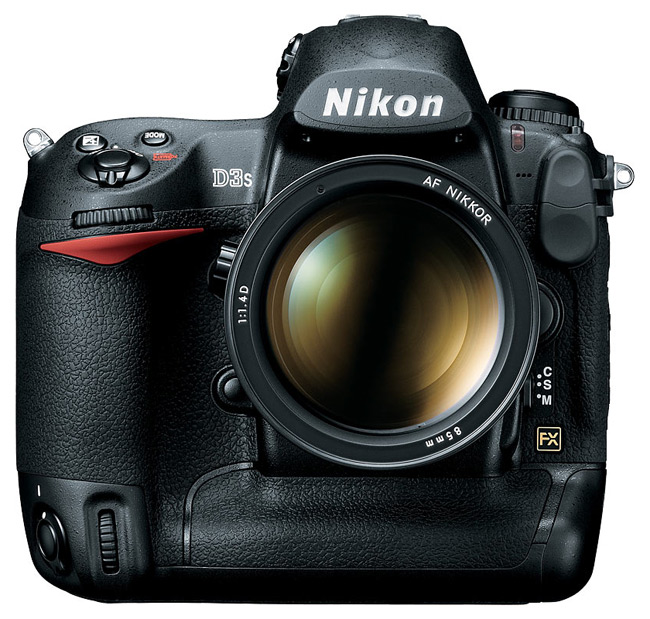 Digital monster: The Nikon D3s
Lester: How has your job changed since you went digital?
Phil: The job's easier in some ways. You've got a permanent "Polaroid" facility on the back of the camera, it takes the magic out of it. As a pro with film, you'd have an idea of what was going to be there when you pulled the film from the fix, now it's instant. It's what has turned so many "wannabes" into "pros".
Lester: You don't sound too impressed. Has taking photos become too easy?
Phil: Photography has become easy in the wrong hands. You still need to hire a pro if you want a polished finished product. I've found that people now realise that. My bookings have soared in the last year. People used to think "well for the price of a snapper for the day, we can buy our own camera". Very true, but then you've got to operate it, and that's where the big F in Fail comes in.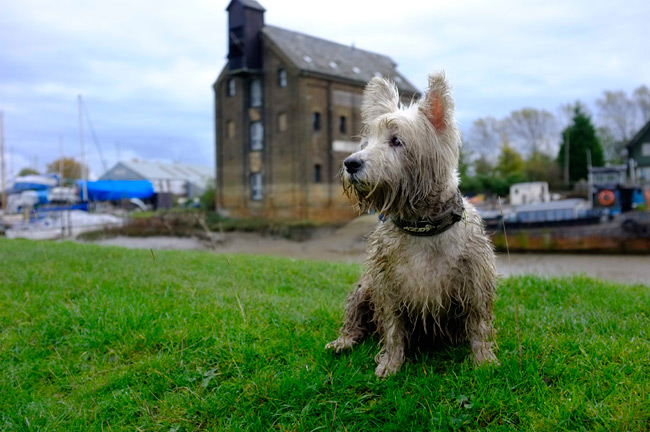 Let's give the dog a camera and he can do the snaps. Phil's mutt contemplates a future in photography
I've spent years doing this, and am still learning. You can't just pick up a brush and knock up a masterpiece. You can't just jump into a plane and fly it. It's the same with snapping, it takes years of graft to get to where we are as pros.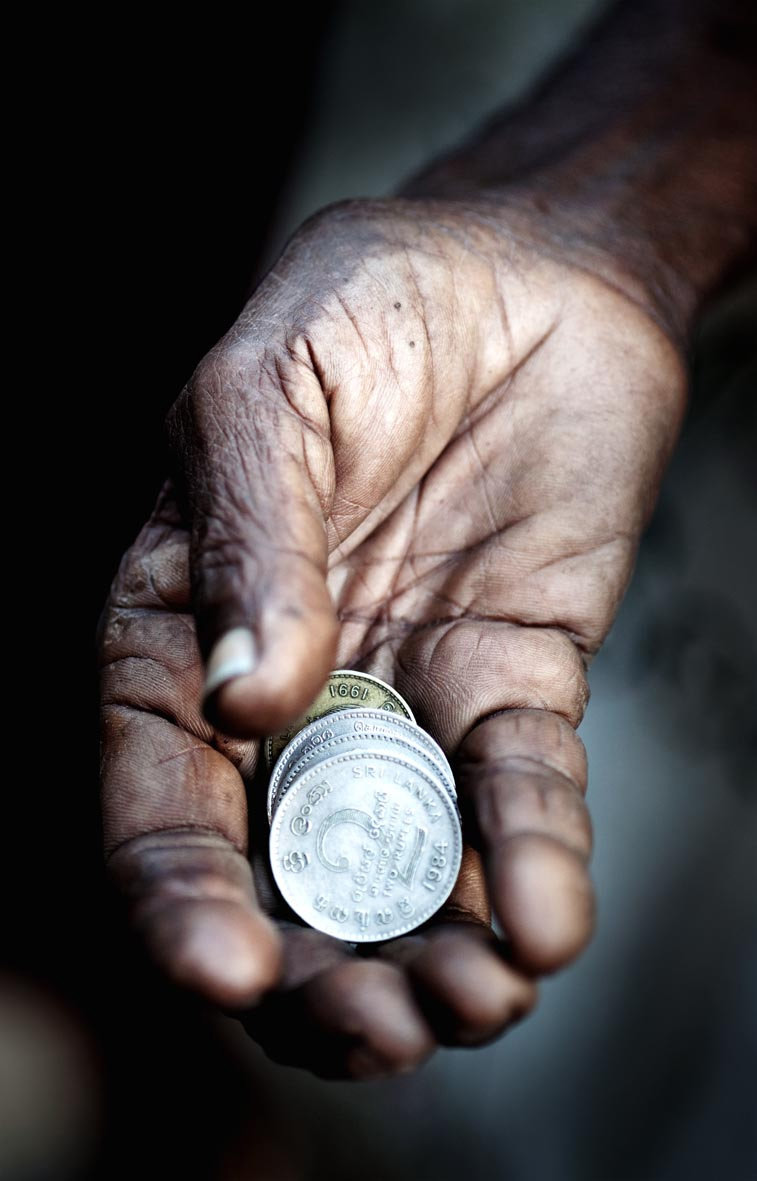 Practice makes perfect: Sri Lanka, by Phil Houghton
Lester: Are there big advantages of digital over film?
Phil: I'm loving the low light abilities of the digital cameras now. Cranking film up to 125,000 odd to cover a football match under candlelight floodlighting was never ideal, the grain was bigger than the ball!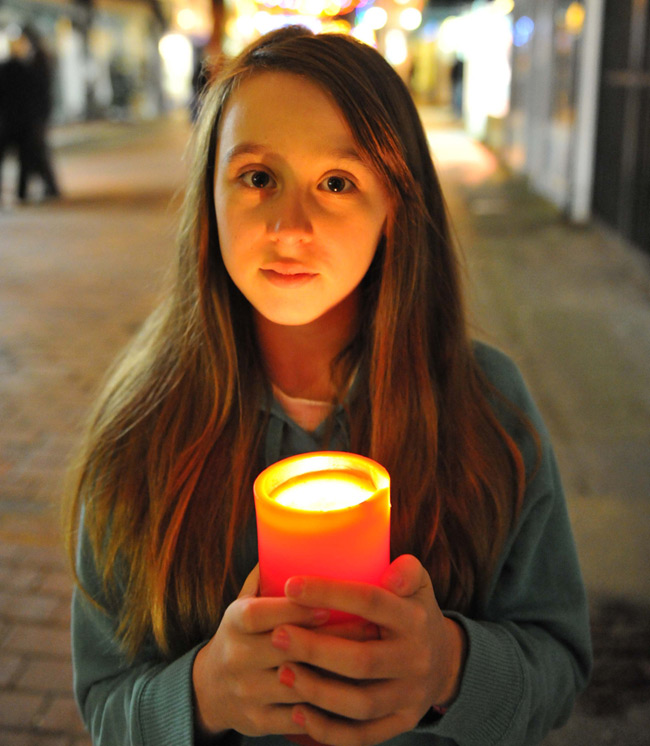 Samantha by Phil
Lester: It's impressive to be sure. I love that low-light portrait of me you did on the D3s. Speaking of grain, did you ever give Kodak T-Max 3200 (sadly discontinued) a go? I used to use it on TV surveillance jobs.* Fantastic.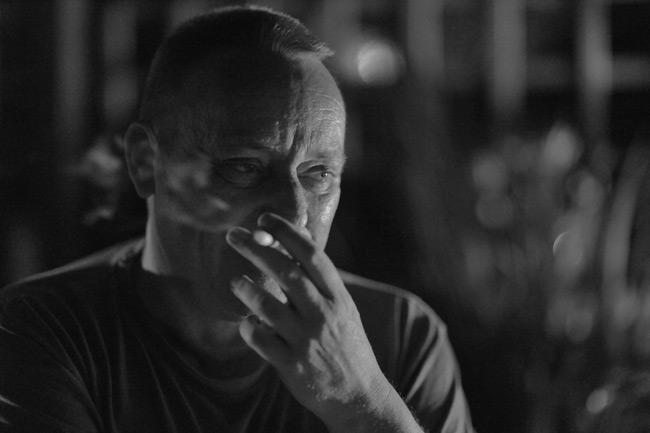 Low-light performance: Lester by Phil and his Nikon D3S
Phil: Yeah I used T-Max 3200 - I think that was the stuff I maxed up to 128,000 ISO, in the dev for half an hour - brilliant stuff, a strange sort of green looking neg if I remember...
Lester: It was, and in tribute here's the Phil Houghton T-Max 3200 memorial image: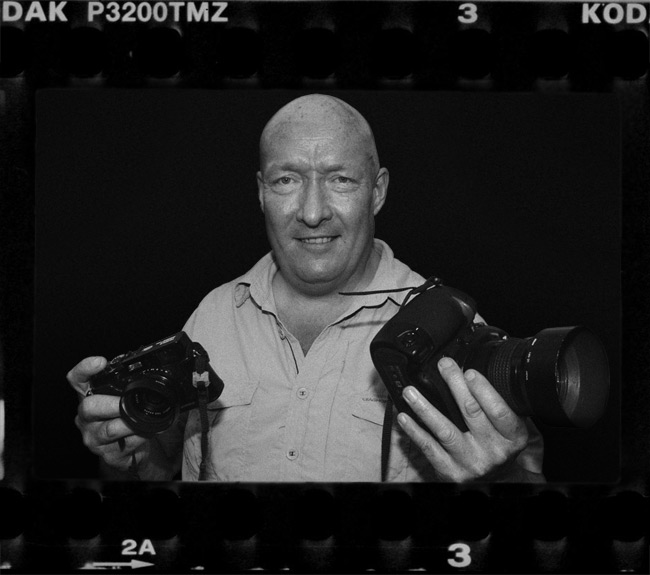 Phil gets the Kodak T-Max 3200 treatment
Phil: One final example of how digital can be really handy. At the trial of murderer Michael Stone, we were using film, probably Fujicolour 800. The first week we spent working out the flash power required to get through the blackout windows on the prison vans. The second week, once we'd worked out the exposure, we could determine the layout of the various vans.
The third and final week of the trial, some of us started to get results. This involved a lot of skulduggery with the pedestrian crossing down the road from the court, press the button, wait twenty-six seconds and you get a red "stop" light, if you get my drift.
On dig we'd have had it sussed pretty much immediately...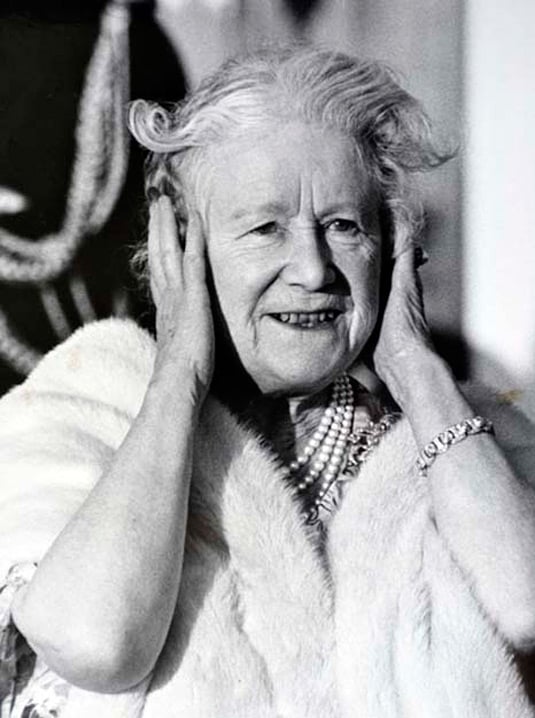 Right, I've heard enough. I need a stiff drink
Lester: Well, I can't help feeling it's pub o'clock. Before we hit the bar, what's your own favourite photo?
Phil: I don't have a particular favourite snap. My current best effort was taken at Dover as the "killer" storm blew in earlier this year. Love it. It's colour.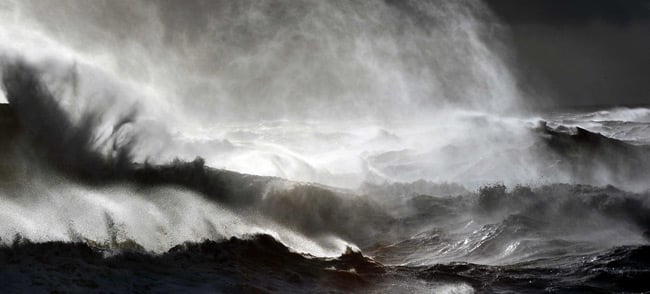 Storm warning: Dover by Phil Houghton
®
Bootnote
*Here are a couple of examples from the BBC's MacIntyre Undercover, way back in the 1990s, featuring presenter Donal MacIntyre and a couple of Lads from Lagos who believe they're about to take a lottery winner to the cleaners in a 419 scam.
Both are shot from an improbable distance from the back of our tinted-out surveillance van. The second is through a second sheet of glass as Donal discusses an irresistible investment opportunity inside a London cafe...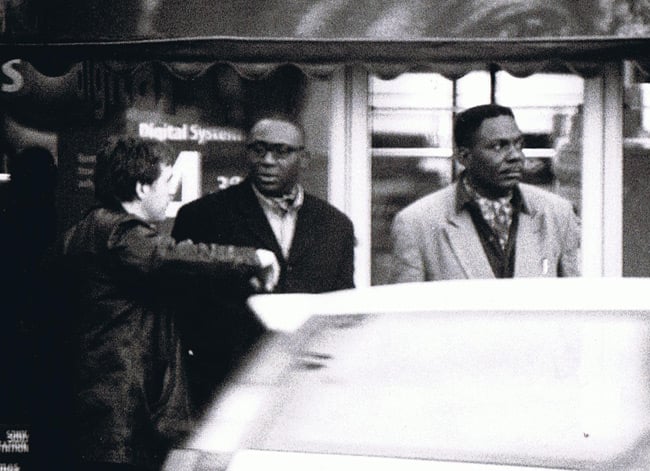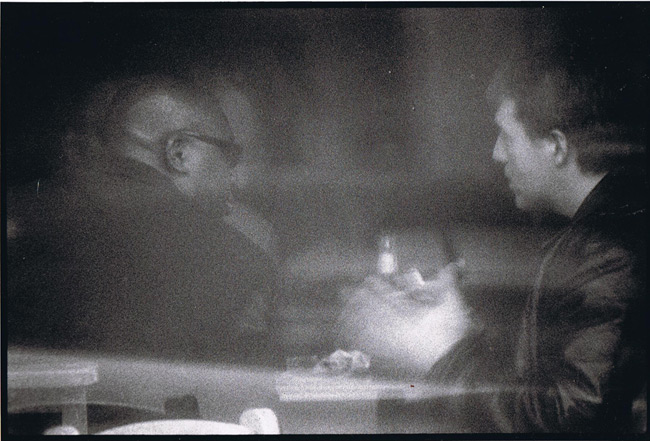 Sponsored: Minds Mastering Machines - Call for papers now open