NYU drops Chen Guangcheng iOS spyware claims
Says it made a mistake about blind dissident's fanboi gadgets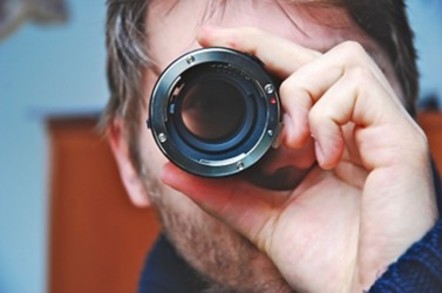 New York University has dropped claims that blind Chinese dissident Chen Guangcheng was given iOS devices pre-loaded with spyware by a supporter on his arrival at the uni last year.
A joint statement from NYU and the accused aid organisation claimed that the allegations had been made "in good faith" but were based on a "misunderstanding of the technology".
Self-trained lawyer Chen made a dramatic night-time escape from house arrest in April 2012, eventually holing up in the US Embassy in what became a major diplomatic incident between Beijing and Washington.
He was eventually allowed to leave and was given the use of a Greenwich Village apartment and a fellowship at NYU, studying under professor Jerome Cohen.
However, things turned rather sour for Chen in June when NYU announced he would be leaving the uni after just a year.
It claimed his fellowship was only ever meant to last one year but Chen publically criticised the institution, arguing that it had bowed to pressure from the Communist Party as it tried to establish a lucrative Shanghai campus.
Soon after, Chen's mentor Cohen claimed that an iPhone and iPad given to Chen on his arrival to help him keep in touch with family back in China, had been loaded with spyware.
The fanboi gadgets were given to Chen by religious activist and ChinaAid founder Bob Fu and his wife Heidi Cai, who denied the allegations as "ridiculous", and that all that had been added to the devices was a Skype account.
The joint statement from China Aid and NYU released on Monday now appears to settle the matter.
It has the following:
Professor Cohen and NYU have confirmed that, contrary to media reports, an iPad and iPhone given to Mr. Chen by China Aid contained no software designed to monitor communications or spy on Mr. Chen. Professor Cohen and NYU regret that media reports may have had any negative impact on Bob Fu, his wife Heidi Cai, or China.
Chen was imprisoned and then held under house arrest for years before his escape for defending local residents in Shandong from various abuses in the Party's infamous one child policy. ®
Sponsored: Minds Mastering Machines - Call for papers now open