Bring us your baffled Backup Exec biz bods, beg Axcient, Zetta
Cloudy storage types rush in to cover Symantec's withdrawal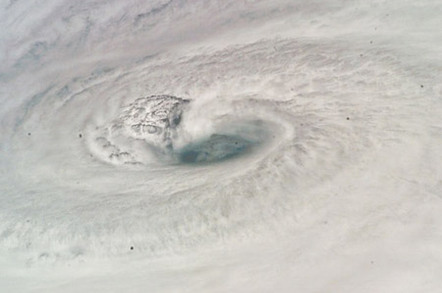 Axcient and Zetta have seized the moment and are offering migration services to Backup Exec Cloud users facing being left out in the unprotected cold by Symantec's withdrawal from the Backup Exec Cloud offering.
Symantec has announced it is shuttering its Backup Exec Cloud service, leaving users to make alternative arrangements. Step forward Axcient and Zetta.
Axcient, which just received $20m in a fourth funding round, says it "mirrors not only a company's data, but also applications and entire IT infrastructure in the cloud. With Axcient, companies can eliminate data loss, keep critical applications up and running, and ensure employees are always productive for less than the cost of antiquated backup."
CEO Justin Moore said: "Backup Exec.cloud was a simple file storage service created to plug a hole in Symantec's backup product line. [The closure] announcement [is] actually giving companies the opportunity to move beyond backup and migrate to a better solution with virtually zero downtime thanks to the Axcient migration program."
Migratees will get:
Dedicated Backup Exec migration specialist
Free setup and implementation professional services package ($2,000 value) including:

Environment discovery
System design and best practices recommendation
Setup, deployment and testing assistance
Acceptance sign-off

Free service during migration period
Zetta, founded in 2008 and armed with $31.5m raised in three rounds of funding, has an offer which "enables Symantec Backup Exec.Cloud customers to apply the unused balance of their service – up to 6 months – to Zetta's ... cloud backup & DR service – free of charge – in addition to a 20 per cent discount on an annual cloud backup contract."
Zetta's marketing veep Gary Sevounts gleefully put the boot into Backup Exec: "First Backup Exec 2012 was released to universally negative reviews, then patches were released that didn't provide support for mainstream platforms like Windows Server 2012, and now the cloud backup component is being shut down. Stability is a fundamental pillar of enterprise backup, and it is critical for backup vendors to give business customers confidence their critical backup data will be available for recovery."
So what's Zetta's service got?
Can protect data sets from 1TB to 100TB
Backup and recover up to 5TB in 24 hours directly to or from the cloud
All customer data is encrypted, in transit and at rest, using 256-bit SSL and Salsa20 encryption
Zetta's backup and DR service is HIPAA and ITAR compliant, SSAE-16 audited
It delivers 99.99996 per cent backup reliability and 100 per cent recovery reliability
24x7 US-based, engineer-level technical support is included.
Zetta claims its customers "enjoy overall backup costs that are up to 50 per cent lower than Symantec Backup Exec".
Here's a point to ponder: if Symantec, with a $7bn annual run rate, can't make a go of cloud backup services, and cloud storage startup Nirvanix crashed after burning through $70m of VC funding, why should customers trust other small-scale cloud storage suppliers? Why should they trust any one cloud storage supplier, however huge and solid, such as the big three: Amazon, Google, and Microsoft?
There is a case for getting yourself a cloud storage gateway box, from Avere, Nasuni, Panzura, Twin Strata and suppliers like them, that can work with several cloud storage suppliers freeing you from dependence on any single one of them.
Axcient and Zetta need to persuade customers that it is better to go with them rather than a multi-cloud service gateway system. It's going to be a balance for each customer between security, reliability, convenience, cost, service applicability and trust. ®
Sponsored: Learn how to transform your data into a strategic asset for your business by using the cloud to accelerate innovation with NetApp