Salesforce CEO Benioff offers Obama 'free' Healthcare.gov web fix
A friend in need is a friend worth charging in the long term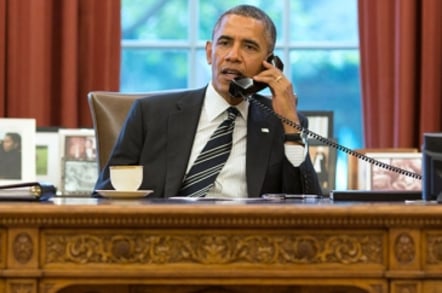 Salesforce.com's chief Marc Benioff has offered to help Barack Obama fix his struggling online healthcare exchange for free.
The hosted CRM executive is reported to have offered to re-build the entire HealthCare.gov web site and host it without charge for five years.
The report didn't say where or how Benioff proposed to host HealthCare.gov, but it's assumed this would have been on Benioff's Force.com platform.
The White House declined Benioff's offer, as it would have run afoul of federal contracting rules. Further, the government has concluded HealthCare.gov can be fixed and there's no need for a rebuild.
Benioff's had to settle for dispatching two of his minions to the White House who – he says – are providing "coaching and mentoring."
"A friend in need is a friend indeed. Silicon Valley is a friend of President Obama's, and we're going to help the government get through this," Benioff told The Washington Post.
Putting HealthCare.gov on the Salesforce platform would have been a handy little booster to the size of Benioff's cloud as billions of files and trillions of transactions would have gone through the system.
Benioff is a strong supporter of Obama. He held a fund-raising dinner for Obama at his home in April 2011 where guests were charged $35,800 a plate.
Benioff is one of many from the tech set who've backed Obama and lent their services for free on HealthCare.gov.
HealthCare.gov is a key part of the 2010 Affordable Healthcare Act, which aims to give millions of uninsured US citizens access to health benefits.
The site is supposed to let people "shop" for insurance policies, but when it went live on 1 October it kept crashing and since then has only been available sporadically to US citizens trying to log on.
HealthCare.gov has more than 600 recorded hardware and software defects while many features were also reported to be missing. ®
Sponsored: Minds Mastering Machines - Call for papers now open