Apple bests Dell for first time as preferred US consumer PC choice
Tablets? Apple beats Amazon Kindle. Streaming media players? Apple beats Roku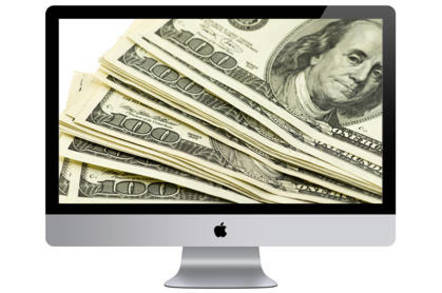 Apple is now the preferred choice of US consumers shopping for desktop PCs, according to a nationwide survey of 2,500 "US broadband households" conducted by the research firm Parks Associates.
"Apple topped the list of intended brands for desktop purchases for the first time this year," said Parks Associates' director of consumer analytics John Barrett in a statement. "In 2011 and 2012, Dell was the top desktop brand, but Apple has displaced it, making Apple now the most popular brand across even more key [consumer electronics] categories."
Apple is now the top brand in the preferred-brand survey across three categories, as cited in Parks Associates' "2013 Holiday CE Purchase Intentions" research report:
Desktops:
Apple
Dell
HP
Acer
Asus
Tablets:
Apple
Amazon (Kindle)
Samsung
Microsoft (Surface)
Acer
Streaming media devices:
Apple TV
Roku
Buffalo
D-Link (Boxee Box)
NETGEAR
Barrett cautions that these rankings are neither sales figures nor firm plan-to-buy numbers, but rather a gauge of which brands customers preferred before they went on their holiday shopping binges.
"Being the 'preferred' brand is certainly an advantage," he said, "but consumers can still change their minds." A similar survey last year, for example, found that among US consumers between ages 18 and 34 who were shopping for a streaming media player, 34 per cent planned to buy an Apple TV, and 15 per cent planned to buy a Roku box.
"In a later survey of actual purchases," he said, "we found 24 per cent bought an Apple TV and 29 per cent bought a Roku player."
A lot goes on between a consumer's early preferences and the moment when they actually hand over their credit card, it seems. Apple may have the advantage now, but we suggest bookmarking this article and comparing it to actual sales figures when they appear sometime after we all recover from our New Year's Eve hangovers. ®
Sponsored: Minds Mastering Machines - Call for papers now open