Amazon punters get management access controls
Resource-level permissions arrive in OpsWorks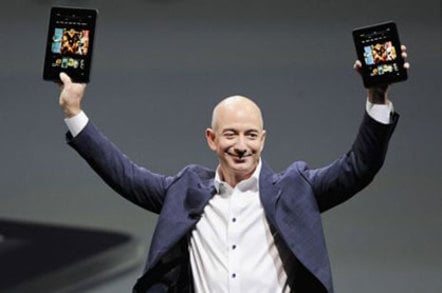 Amazon has upgraded the free administration capabilities of its cloud as the company tries to ease management of rented compute and storage resources by multiple people under the same account.
The company announced the addition of resource-level permissions to its "OpsWorks" product on Thursday.
This will give cloud wranglers an easier way to expose different parts of AWS infrastructure to different users within an organization, which will let IT admins delegate a bit more Amazon work to colleagues and minions.
Other features include fine-grained user-level SSH access to instance controls, and user-specific permissions for fiddling with different bits of cloudy gear.
Amazon recommends that administrators combine OpsWorks permissions with Identity and Access Management (IAM) policies to gain the greatest degree of control, as some features such as creating or cloning stacks are tied to IAM policy for now.
"As a best practice, don't use root (account owner) credentials to perform everyday work in AWS. Instead, create an IAM administrators group with appropriate permissions. Then create IAM users for the people in your organization who need to perform administrative tasks (including for yourself), and add those users to the administrative group," the company advises.
OpsWorks is based on the Chef IT management and integration platform, and was launched by Amazon in February of this year. The service competes with paid offerings from third-party companies such as Rightscale, and is based on technology Amazon gained when it acquired a management tech company named Peritor in 2012.
Amazon recently added resource-level permissions to its EC2 and RDS compute and database services
By broadening the areas in which admins can control resource permissions, Amazon is able to increase the traditional enterprise management capabilities of its platform, while encouraging the formation of admin teams within its customers to deal with its idiosyncratic cloud. ®
Sponsored: Minds Mastering Machines - Call for papers now open