Telstra to kill CAPTCHAs
WCAG accessibility standards on the agenda too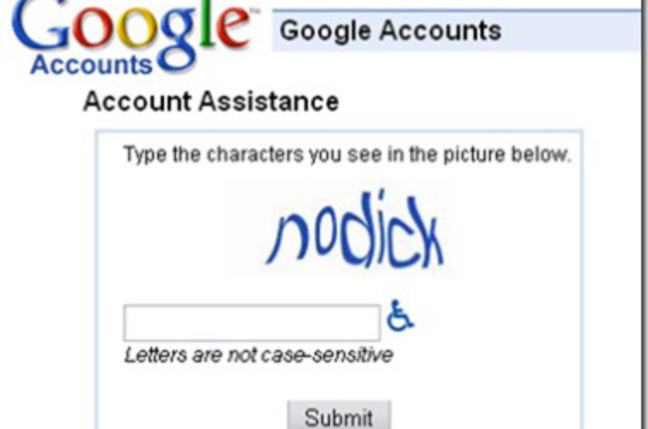 Telstra has published its latest Disability Action Plan (PDF) and included a commitment to kill CAPTCHAs, aka Completely Automated Public Turing test to tell Computers and Humans Apart.
Telstra seems to have heeded the call made by The Australian Communications Consumer Action Network (ACCAN), Blind Citizens Australia, Media Access Australia, Able Australia and the Australian Deafblind Council, all of whom decreed CAPTCHA's evil last August.
Telstra's plan now says commits to actions including "Ensuring all Telstra online consumer platforms are free of CAPTCHA-based customer verification requirements." The plan says Telstra will be CAPTCHA-free by September 30, 2014.
Among the other technology-related commitments in the plan are:
Ensuring all Telstra online consumer information and interfaces meet international guidelines for accessibility (e.g. WCAG 2.0 to AA level)
Establishing a web portal that provides detailed information about the accessibility features of
Telstra's mobile devices.
Introducing closed captions and audio descriptions on Telstra T-Box and other devices capable of downloading Telstra Media audiovisual content
Working with partners and suppliers to increase
the amount of accessible media content
A review to measure the availability of consumer information on telstra.com in Australian sign language
By July 2016, the carrier will also ensure insisit that "10% of brand advertising that depicts people shows people with visible disability". ®
Sponsored: RAID: End of an era?