Judge upholds UK ban on HTC phones, but HTC One gets a pass – for now
Infringe Nokia's patents, pay the price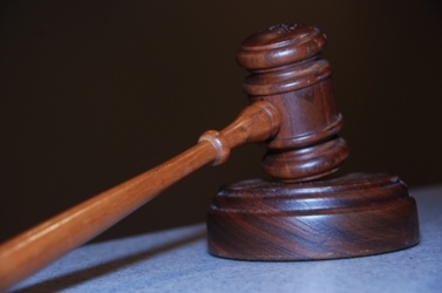 A UK High Court judge has ruled that HTC must stop selling several of its mobile phones in Blighty, but has granted the Taiwanese firm a reprieve for its flagship model, the HTC One, pending HTC's appeal of a recent patent decision against it.
Mr Justice Richard Arnold ruled in October that a number of HTC phones – including the One, One Mini, One Max, One SV, Desire X, 8X, and 8S, among others – infringe a patent owned by Nokia. Following the judgment, Nokia asked that these handsets be blocked from sale in the UK.
HTC sells more phones in the UK than in any other European market. Between January and September 2013, it shifted 715,000 smartphones in Blighty worth some £221m ($363m). Of those, the HTC One, One Mini, and One Max accounted for around 70 per cent of the total.
During a hearing on the proposed injunction, HTC argued that halting sales of the One and One Mini during the holiday shopping season would be "catastrophic for its UK business."
But Mr Justice Arnold didn't entirely concur. In a final ruling made public on Tuesday, he agreed that the damages HTC would suffer from a ban on the One would be "both considerable and hard to quantify," but he was less sympathetic when it came to the One Mini.
"I do not accept that the damage which HTC will suffer if it is wrongly prevented from selling the One Mini pending appeal is as serious as in the case of the One," the judge wrote.
Furthermore, he said, HTC launched the One Mini more recently than the One, at a time when it already knew it was facing a patent claim by Nokia. Yet it apparently made no contingency plans to use different components in the One Mini if the ones it originally sourced for the One were judged to be infringing.
For its part, Nokia argued that even a UK ban on the One wouldn't hurt HTC too badly, because HTC is expected to launch a successor to its flagship phone in the first quarter of 2014, possibly as early as February.
HTC didn't confirm those dates during the hearing, but it didn't deny them either, leading Mr Justice Arnold to observe that he was "somewhat sceptical" about HTC's "dramatic" claims of the harm an injunction would cause it. Assuming the new handset won't infringe Nokia's patent, HTC would only be blocked from the UK market for a few months.
"Nevertheless," the judge wrote, "I accept that there is a period between now and February or March 2014 when HTC is vulnerable."
That may be an understatement. HTC has lately struggled to hold onto its share of the smartphone market, which is currently foundering at around 2.6 per cent, and its most recent quarter saw it report its first-ever loss.
In his final ruling, Mr Justice Arnold granted a stay of the injunction against the HTC One, but he showed no such leniency for any of the other models named in Nokia's suit.
Several of those models are no longer being sold in the UK, but the BBC reports that HTC has already agreed not to import any more of the One Mini and the 8S, pending the resolution of its appeal of the current judgment. Should that appeal fail, sales of the One in Blighty will likely be halted as well.
According to Tuesday's court filing, however, HTC's will probably not be heard until July or October of 2014. By that time, not only is HTC's new flagship mobe likely to already be on the market, but Nokia will be out of the smartphone business, having sold its handset division to Microsoft. ®
Sponsored: Minds Mastering Machines - Call for papers now open