Brits won't have to pay for thieves' enormous mobe bills any more
UK.gov and phone providers agree to cap bills on lost or stolen mobile phones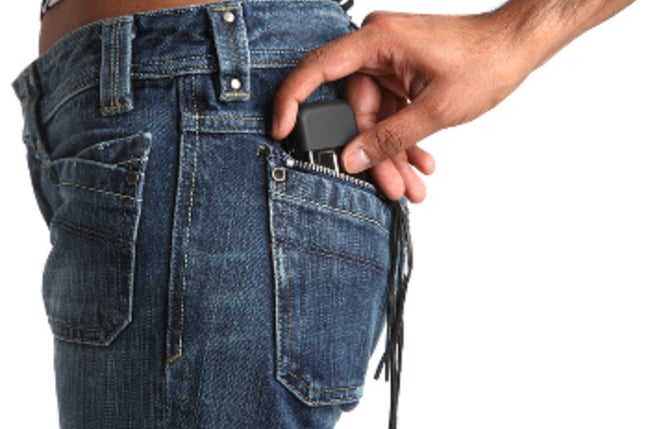 Blighty mobile users are going to be protected from thieves running up huge bills under a new agreement between the government and service providers.
EE, Three, Virgin Media and Vodafone have all agreed to put a cap on the amount that customers will have to pay on phones that have been reported lost or stolen. The cap is expected to work in a similar way to the £50 liability ceiling on debit and credit cards, although the pound-amount for the mobile cap hasn't been announced yet.
The four mobe providers have also agreed not to hike prices in the middle of a contract and to work with the government to eliminate roaming charges by 2016.
"Families can be left struggling if carefully planned budgets are being blown away by unexpected bills from a stolen mobile or a mid-contract price rise," said Culture Secretary Maria Miller in a canned statement.
"We are ensuring hardworking families are not hit with shock bills through no fault of their own."
If phone companies want to raise prices in the middle of contracts, they will now have to give customers the option of ending the contract without any penalties if they don't want to accept the hike.
The government said that BT, Sky and TalkTalk had also signed the agreement, but the fourth main mobile provider, O2, hasn't agreed to the deal.
A spokesperson told The Reg that the company wanted transparency and fairness for customers, but it couldn't sign up to the agreement because of the terms on price rises in existing contracts.
"We need clarity on Ofcom's recently published guidance on price rises in fixed term contracts and what the guidance means for us and our customers before we can sign up to all the commitments referred to by the government," they said. "We have been unable to obtain such clarity from the government or Ofcom at the time of this publication." ®
Sponsored: Are DLP and DTP still an issue?