Losses widen but Daisy Group plans to keep wolfing down companies
Chairman says size matters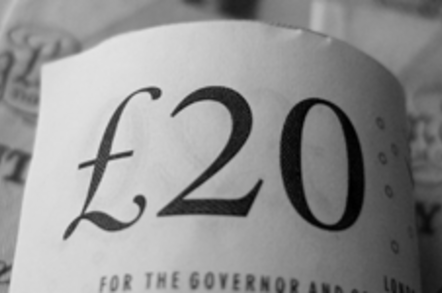 Daisy Group may be stepping ever closer to being one of the most hefty comms and tech services outfits in the UK mid-market but all that is just hubris if it can't turn a profit, and seemingly it cannot.
Sales slipped 2.35 per cent to £173.1m in the first half of fiscal '14 ended 30 September, but one-off costs pushed up operating overheads and led to an operating loss of £11.9m versus £10.47m in the comparable period a year ago.
The exceptional charges related to restructuring and acquisitions: Daisy bought the data centre operations of failed integrator 2e2; and also swallowed MoCo Holdings, a national mobile distributor for the O2 network.
Finance costs pushed the pre-tax loss to nearly £15m but an income tax credit of £4.9m left net losses at £10.72m against a net loss of £9.26m a year ago.
The sales drop was due to the "continued and expected decline" in fixed line network services and reflected leaner terms with an unspecified mobile partner.
"However, changes in the mix of business and good cost control has meant that adjusted EBITDA has increased by two per cent to £27.8m," said chairman Peter Dubens in a statement.
EBITDA is the favoured financial metric for companies that are highly acquisitive, mainly because it discounts depreciation, amortisation, net exceptional operating costs and share based charges/ credits.
Turnover in the retail division declined to £117.2m from £124.1m, the wholesale unit was up nine per cent year-on-year to £33.7m and the distribution arm was essentially flat at £23m.
Split by product segment, networks was down eight per cent to £73.7m, data grew to £38m from £33.5m, systems grew by £500k to £15.6m and mobile dipped four per cent to £46.6m.
The reliance on fixed calls revenue fell, down from 14 per cent of revenues in H1 fiscal '13 to 12 per cent in the recently closed first half year.
The half year has "seen the group continue to make progress towards its stated aim of being one of the largest providers of business communication and IT services in the UK to the SME and mid-market sector", said Dubens.
He said the group was pushing cross-selling across the customer base, and is confident that acquisitions will boost trade. And after securing a £200m facility in the last fiscal year, Daisy will continue buying.
"There are still opportunities to acquire good businesses in a fragmented market and we have the financial structure, the people and the process in place," added Dubens.
Since the end of the last fiscal, Daisy hoovered up Indecs Computer Services for £18m, a mainframe support and maintenance specialist. ®
Sponsored: Minds Mastering Machines - Call for papers now open