Alcatel-Lucent pushes carriers with plan for 600,000 small cells
Push aims to beef up service in cities by scouring out prime locations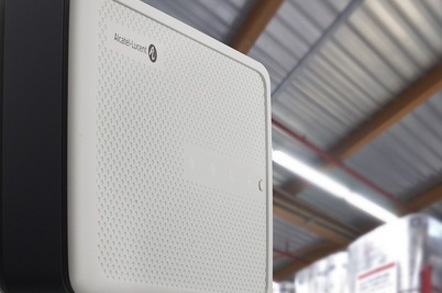 Telecoms network specialist Alcatel-Lucent has introduced a plan to boost small-cell mobile network coverage by linking up carriers with possible placement sites for small-cell mobile hardware.
The company said that its plan, dubbed the Metro Cell Express Site Certification Program, would help to link up local mobile carriers with companies that own and operate sites which could host small-cell network hardware.
Under the plan, carriers will be matched up with firms that own and manage billboards, real estate, and network services to seek out and build small-cell mesh networks that can support wireless coverage in cities.
Already, the company is identifying some 600,000 new potential deployment spots including roof-tops, billboards, and advertising structures, as well as existing fiber network installations that can accommodate small cells.
In doing so, Alcatel-Lucent hopes to expand wireless coverage in densely populated areas, and help to boost its small-cell hardware operations in the process.
"Wireless operators have embraced small cells as an essential part of their ultra-broadband wireless network, but they must adapt to the new challenges associated with building, operating, and maintaining these new small cell networks," said Alcatel-Lucent vice president of small cells Michael Schabel.
"In order to accelerate and simplify the deployment of small cell networks, we have solicited the help from companies who have assets to contribute to the solution."
The company's plan to kick-start its small-cell deployment plan has plenty of hurdles to clear, however.
Industry pundits note that in order to succeed, the company will need to take the program from a small network to a global licensing scheme that spans the globe and provides mobile operators with a far larger list of potential partners.
"This is a good start, but Alcatel-Lucent will definitely need to add more geographic coverage and exponentially increase the number of sites," noted Ovum principal analyst Daryl Schoolar.
"While being able to provide access to every site needed through the certification program is obviously unrealistic, Alcatel-Lucent must be able to cover a significant portion of the needed sites via its certification program for it to be successful," Schoolar said ®
Sponsored: Minds Mastering Machines - Call for papers now open