EC trade secrets plans: Infringing kit may be DESTROYED by order
Draft laws: Reverse-engineering still broadly OK, though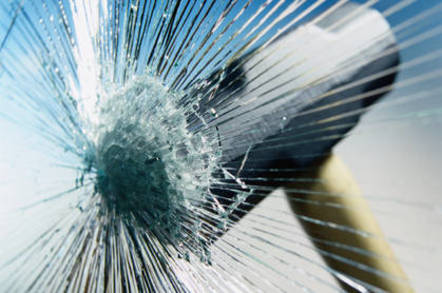 Courts could order companies that infringe rivals' trade secrets to destroy goods developed using that know-how and pay damages under new laws proposed by the European Commission.
The Commission has published a draft Directive on trade secrets (26-page/133KB PDF) in a bid to harmonise the legal framework around the unlawful acquisition, disclosure and use of trade secrets across the EU.
"The objective of the proposal is to establish a sufficient and comparable level of redress across the Internal Market in case of trade secret misappropriation (while providing sufficient safeguards to prevent abusive behaviour)," the Commission said in a note accompanying its draft Directive.
"The existing national rules offer an uneven level of protection across the EU of trade secrets against misappropriation, which jeopardises the smooth functioning of the Internal Market for information and know-how."
To qualify for protection under the regime, information would have to be secret, have commercial value because of its secrecy and been the subject of "reasonable steps under the circumstances, by the person lawfully in control of the information, to keep it secret".
Information would be said to be "secret" if "it is not, as a body or in the precise configuration and assembly of its components, generally known among or readily accessible to persons within the circles that normally deal with the kind of information in question".
Under the framework, businesses would not be said to have unlawfully acquired a rivals' trade secrets if it obtains that information through "independent discovery or creation" or through "observation, study, disassembly or test of a product or object that has been made available to the public" or that is lawfully in its possession. In addition, other "honest commercial practices" that result in businesses uncovering trade secrets of rivals will be legitimate.
The disclosure of trade secrets through whistleblowing, in accordance with freedom of expression rights, and where it serves the "purpose of protecting a legitimate interest" are also safeguarded against a trade secret holder's right to redress under the regime.
The Commission's legislative plans have been tabled after it conducted a study into whether existing frameworks across the EU were sufficiently effective to allow companies to achieve redress for the economic harm they suffer from the misuse of their information.
Michel Barnier, the EU's Commissioner for Internal Market and Services, said: "Cybercrime and industrial espionage are unfortunately part of the reality that businesses in Europe face every day. We have to make sure our laws move with the times and that the strategic assets of our companies are adequately protected against theft and misuse."
He added: "Protecting trade secrets is also about more than that. This proposal aims to boost the confidence of businesses, creators, researchers and innovators in collaborative innovation across the internal market. They will no longer be dissuaded from investing in new knowledge by the threat of having their trade secrets stolen. It is a further step in the Commission's efforts to shape a legal framework that is conducive to innovation and smart growth."
European Commission vice president Antonio Tajani said that the protection of trade secrets is particularly vital for SMEs because of the high costs involved in obtaining patents for their inventions and protecting themselves against infringement of those rights.
"The loss of a trade secret and disclosure of a key invention to competitors means a catastrophic drop in value and future performance for an SME," Tajani said. "With this legislation, the Commission will protect EU businesses' livelihood and the trade secrets that form a vital part of it."

Copyright © 2013, Out-Law.com
Out-Law.com is part of international law firm Pinsent Masons.
Sponsored: Minds Mastering Machines - Call for papers now open