Climate change makes phones obsolete: ITU
Well, in emergencies anyhow ...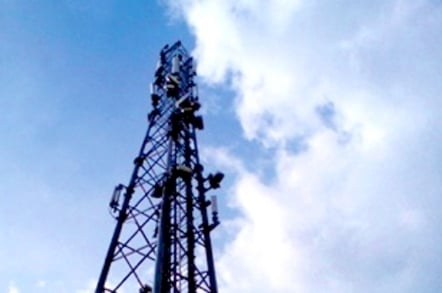 The International Telecommunications Union (ITU) has unintentionally weighed into all sorts of debates with a report stating that broadcasting trumps telephony during emergencies.
In a statement and supporting video, Christoph Dosch, chairman of the ITU-R Study Group 6 says he feels the world may be experiencing more natural disasters and that the increase could be attributable to temperature rises.
The latter sentiment is bound to ruffle feathers. The idea that broadcasting telephony is also likely to go down badly with those who advocate social media is the answer to everything.
In Australia, for example, a local government was castigated during the October/November bushfire emergency for not issuing fire status reports and warnings via Twitter, in spite of the fact that (a) the council has no standing to issue emergency warnings of any kind and (b) it also has insufficient staff to run a rolling social media commentary.
While the ITU's pronouncements may seem like the devotion of its budget to the plainly obvious, there are still points to make.
Chief among them is the boring and completely obvious statement that broadcasting, in particular boring old terrestrial radio and TV, remain essential when it comes to dispensing information during emergencies.
In fact, the ITU states that given the extent of disasters such as Typhoon Haiyan and recent cyclones on the eastern coast of India, international cooperation is needed to give broadcasting greater reach.
As it points out here, radio and TV broadcasts are "more likely to survive such events than other communication networks".
Aren't you glad we have an international body to point that out? ®
Sponsored: Minds Mastering Machines - Call for papers now open