Chester Cathedral smites net in Wi-Fi SMUT OUTRAGE
Unholy rumpus over unfettered smut access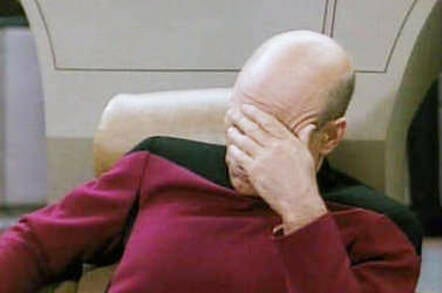 Chester Cathedral has pulled the plug on its free Wi-Fi service after a fearless Chester Chronicle investigation revealed visitors could tap unhindered into online porn.
The Chronicle cruised the city in search of hotspots and found that "shops, restaurants and cafes with free Wi-Fi were unwittingly allowing shoppers and passers-by to access Pornhub.com – a free streaming website containing thousands of explicit videos and images of hardcore porn".
It continues: "The site could be viewed via mobile phones, laptops and tablets in Chester Cathedral cafe – after getting the Wi-Fi password on the bottom of a receipt for the price of a coffee or a snack."
As soon as the paper made its dossier available to the appropriate religious authority, the cathedral acted with alacrity. Director of operations Simon Warburton said: "We explicitly requested that our IT providers set certain appropriate restrictions – including banning websites that feature gambling and pornography – when the system was implemented. Unfortunately, it appears that these restrictions had not been applied."
"We can, however, confirm that as soon as this fact was brought to our attention we took action and have shut down access to our public Wi-Fi system until further notice."
Unfortunately, those looking for free smut need only move to the nearby Waterstone's bookshop or the Cinderbox Coffee cafe, neither of which has filters in place.
The latter's Jez Scott explained: "The Wi-Fi and free customer Wi-Fi are provided by BT and they are aware of its purpose. I will therefore contact them immediately regarding this issue and let you know once appropriate restrictions have been placed upon the free Wi-Fi."
Waterstone's appeared less concerned, even though punters can can cop an eyeful "including in the children's section", as the Chronicle chillingly puts it.
A spokesperson said: "Currently our Wi-Fi has no restrictions and we rely on our customers to use the service responsibly."
Mercifully, the Chronicle was able to identify several Pornhub.com-free locations, including Chester library, WH Smith, Marks & Spencer, Caffe Nero, McDonald's and Starbucks, all of which evidently don't trust their customers to exercise surfing restraint. ®
Sponsored: Minds Mastering Machines - Call for papers now open