Meet the cluster teams: High schoolers and even more Boston
Skyline High and Bentley and NEU teams in cheap cluster clash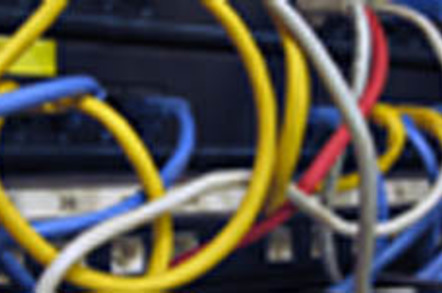 HPC Blog Four teams brought their $2,500 clusters to SC13 in an effort to prove that they alone can get the most FLOP/s out of their cheap gear. We've already covered the teams from Slippery Rock University and Arizona State, now let's get a gander at the other two teams.
Skyline High School (Team Skyline)
Team Skyline is the youngest team at SC13, yet also the most experienced and cohesive team at the same time. These kids have been working as a team all through high school (they're seniors now). This SC13 cluster showdown is the biggest and maybe the last time we'll see this team competing as a unit.
They've competed together in programming contests, math matches, science showdowns, and of course, the SC12 Cluster Competition in hometown Salt Lake City. They have the kind of teamwork that you only see in ninja squads, Shaolin monks, or other elite fighters who train together from an early age.
A university that wants to get into the big time cluster game in one fell swoop would do well to recruit these guys into their upcoming freshman class. They're rough, and need more training on computer theory, but they have drive and an innate curiosity that can't be taught or learned. But when these guys talk tech, it's easy to forget that they're still in high school.
As you'll see in the video, Team Skyline eschewed appearance in their 2013 cluster. I've seen better looking cases at hippy garage sales. The only thing missing from their assortment of hooptie enclosures are the sticky Mountain Dew stains and a layer of Cheeto dust.
Aesthetics aside, the Skyline boys have put a lot of power into their craptacular (technical term) collection of chassis. They've gone with AMD processors to max their core counts, while adding on some NVIDIA GTX 660 TI GPUs to give them more crunching power. In the video, they walk us through their hardware choices and talk a bit about how they work together as a team.
Bentley and NEU
This team has dubbed themselves "Team Open Compute" due to their dedication to open platforms, software, and assumedly, bars. They're a consortium of students from Bentley University and Northeastern University, which are both located in the greater Boston area.
This is the first time either school has formally competed at any of the major cluster competitions, although Northeastern U was associated with former Mass Green teams. Since you can't swing a cat in Boston without hitting a college or university, it's not surprising to see a couple of teams from that region.
Team Open is competing for the Commodity Cluster crown (although there is no actual crown) and has put together an all-AMD Fusion system.
In the video, we talk about why they selected the AMD combined CPU/GPU processors to fuel their cluster and how this might pay off in the competition. We also talk about shopping at Home Depot for the gear to build their enclosure – which consists of some all-thread bars with silicon spacers. What, they couldn't find anything simpler? ®
Sponsored: Learn how to transform your data into a strategic asset for your business by using the cloud to accelerate innovation with NetApp