Winner of Google's most wired Australian town award is...North Sydney?
Vulture South's declining home gains Google gong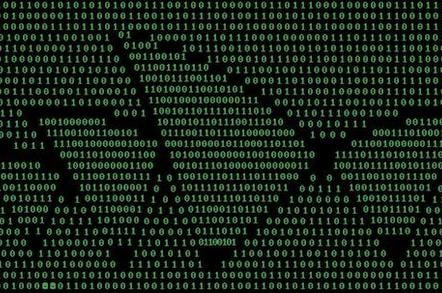 Google has decided North Sydney is Australia's "eTown of 2013", because it is "the region whose web-savvy small businesses are outpacing the others."
Those who like Vulture South work in the enclave, which styles itself the third-most significant central business district after Sydney proper and Melbourne, may find the notion fanciful because even the tumbleweeds leave at about 6:00PM. The area's last cinema and nightclub closed years ago, one of its two shopping centres has been half-empty for years. There's no bookstore, record store or place to buy basics like socks, jocks or a decent birthday present.
Telco Optus leaving a few years back is held to have been a watershed for the area as it took over 3,000 workers with it. EMC is another recent technology departure. Cisco, Sophos and Fujitsu remain, as does SAP in a building it has inhabited for over a decade. NBNCo is also present, but office vacancies are plentiful and rents are … let's be polite and say affordable.
The only truly remarkable thing in the district is noodle bars, of which three provide excellent lunch fodder your correspondent really should avoid a little more often.
Google's decision to award the precinct the prize appears to be based on the success of an outfit called FORM+DESIGN that was once "limited to the fifty thousand residents who lived close enough to walk into their store." Now, thanks to the wonders of the internet "customers come from as far afield as Melbourne, Perth, New Caledonia, Germany and Sweden."
Without bearing any malice towards FORM+DESIGN, if its activities are "outpacing" the rest of Australia, Vulture South is very, very surprised. Make that astounded. In fact the best theory for why Google picked North Sydney might be that it had no travel budget to stage the prize ceremony at the other nominees, Cockburn in Western Australia, Darwin, South Australia's Holdfast Bay, Tasmania's Launceston, in Victoria, South Canberra and Queensland's Sunshine Coast. We advance that theory because Google won't: no methodology for judging eTown excellence has been offered.
Just how the actual digital ghettos of Sydney's Surry Hills and Pyrmont, or Melbourne's Docklands, feel about falling behind a suburb whose name has become a byword for gentle commercial decline is not known to Vulture South. At least the latter just about made the list in the form of near neighbour Port Philip.
Perhaps the affordable office space in North Sydney really does make it a good place for small technology companies to hang out their shingles. Or perhaps the nearby suburbs of Crows Nest or Willoughby, both of which fall within the area's boundaries and have a bit more of a reputation for housing small and clever companies, are the reason for the award. If you work in those areas or for a thrusting North Sydney venture and feel we've just traduced you, feel free to set things to rights. ®
Sponsored: Minds Mastering Machines - Call for papers now open