Systemax's Euro tentacle set to buy ailing schools supplier RM
Software and services biz in frame as PC facility shuttered - sources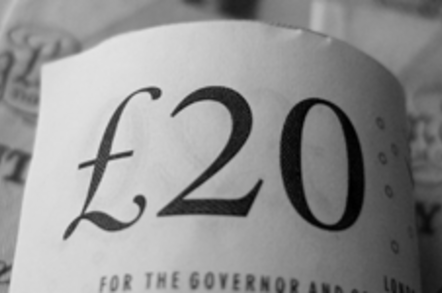 Exclusive The word sweeping through the technology channel is that big changes are afoot at education supplier RM with the parent of reseller Misco understood to be acquiring the software and services business.
Sources claimed that talks between the LSE-listed RM and NYSE-listed firm Systemax, which trades in Europe as Misco and Inmac WStore, are at an advanced stage.
European management at Misco are in the middle of trying to move the business beyond a slick box-shifting sales engine, by creating a services operation.
Systemax has been losing money this year, largely due to the collapsing consumer unit Stateside, though with the mass changes in Europe the local team has also been blamed for falling sales.
The firm already has a significant foothold in education, but this is a different type of operation to RM, which sells very specific education software and schools to schools.
The Education Resources unit is a catalogue distribution business and the Assessment and Data division includes e-testing and e-marking.
The publicly available information on Systemax shows it has $173m in cash and could use this money to buy its way out of the current situation – though the RM buy has surprised some.
"Systemax is a public company but the founding [family] own a large percentage of the business. As a result, they probably don't care what the market thinks… that means they could do strategic buys".
RM has a market cap of a little over £105m, so the buy price would likely be 30 to 40 per cent above that, one source suggested.
Education specialist RM is getting out of hardware after shuttering its PC production facility at the Oxon HQ, and, as revealed by us at the beginning of this month, CEO David Brookes said it was looking for a hardware referral partner.
The PC production line is taking no further orders from this weekend.
Talks are taking place though RM does not want to work with another education supplier that could potentially look to sell its range of software and services too, say our sources.
At the same time, sources suggested RM was approached by systems builders that were interested in sounding out the possibility of taking over contract manufacturing.
RM's share price had risen by 4.63 per cent today to 113 pence, though this was still off the 52-week high of 125 pence.
Systemax European CEO Pim Dale refused to confirm or deny the market chatter, "I don't talk to the press". Though he did outline plans last year to become the number one channel biz in EMEA.
RM PR said the company refused to comment on market "rumour and speculation".
The channel chatter comes as Westcoast Holdings-owned XMA is close to buying Lord Sugar's education business Viglen, as revealed by El Chan three weeks ago. ®
Sponsored: Minds Mastering Machines - Call for papers now open