OCZ goes titsup, flogs own corpse to Toshiba
HERCULES IS DISPLEASED, shoves disk-maker into pit of deadly accountants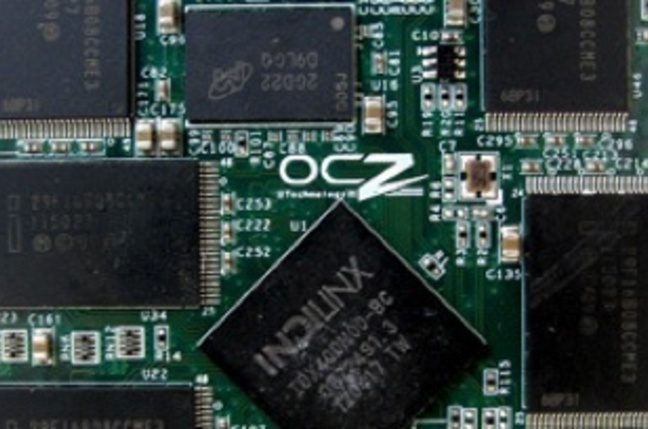 Solid state disk maker OCZ Technology Group has gone titsup and filed for bankruptcy.
The company has been in a mess for years, having recently 'fessed up to all manner of balance sheet borkedness and corrected its last four years' worth of financial emissions. Other efforts to right the ship included a big restructure that now seems to have failed, as the company has issued a statement proclaiming it is filing for bankruptcy.
OCZ didn't jump: it was pushed by Hercules Technology Growth Capital, Inc, an outfit that has a "loan and security agreement" with the disk-maker. OCZ hasn't been able to hold up its end of the bargain and is "not in compliance with certain of the operating ratios and covenants in the loan agreement." Hercules has therefore flexed its muscles and given OCZ an irresistible shove in the direction of a Receivers' office.
There's one ray of sunshine in this affair: a buyer for OCZ's best bits has been found. Here's what the statement has to say:
"The Company has received an offer from Toshiba Corporation to acquire substantially all of the Company's assets in a bankruptcy proceeding. The parties have substantially completed negotiations on an asset purchase agreement and OCZ believes that all the material terms have been agreed to."
The usual legal yadda yadda about nothing being set in stone until the chiseller finds some nice slabs of marble and gets everything carved in triplicate applies, but the statement is optimistic that there's an orderly transaction to be done. On the off-chance things still go pear-shaped, OCZ "expects to imminently file a petition for bankruptcy and liquidate."
The markets have taken this plan very, very, badly indeed. The company's shares fell by 74.6 per cent on the day of the announcement. ®
Sponsored: RAID: End of an era?