Happy Thanksgiving, Apple. Now how about THREE more patent legal battles for dessert?
Brace yourself for more jury trials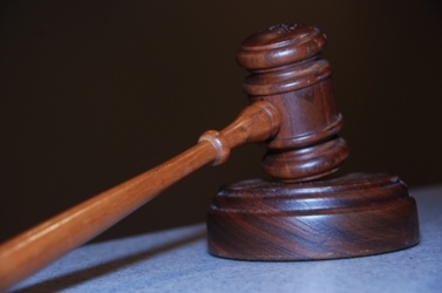 Apple was this week hit with a number of patent infringement lawsuits regarding its sensors designs, Wi-Fi connectivity and even chirpy Siri.
The first legal challenge comes from a firm called DSS Technology Management, which claims Apple's iMac, Mac mini and the upcoming Mac Pro computers infringe two of its patents. Both patents relate to the use of "low-duty cycle pulsed radio frequency energy" to communicate with peripheral devices.
DSS also claims its patents have been violated by the iPad, iPhone, iPod Touch and iPod Nano products. The suit was filed in Texas. DSS wants Apple hauled up in front of a jury.
The court filing states: "Apple has intended, and continues to intend, to induce patent infringement by its customers, and, as of at least the filing date of this action, has had knowledge that the inducing acts would cause infringement or, alternatively, has been willfully blind to the possibility that its inducing acts would cause infringement."
On its website, the firm describes itself as follows: "DSS TM's goal is to identify and manage opportunities for return while rewarding highly qualified innovators."
Another lawsuit has been filed by Voice Domain Technologies, this time in Massachusetts. It claims voice-controlled personal assistant software Siri infringes patent number 6,281,883, which is called "Data Entry Device" and relates to "a data entry system comprising a handheld peripheral and a processing system wherein the handheld peripheral comprises a microphone for providing a microphone signal representative of a user's voice".
Long Corner Consumer Electronics has also launched a bid to sue Apple in Texas for allegedly infringing patent number 7,808,483 which is titled "Device, and method for extending a stroke of a computer pointing device".
The court filing, which uses the phrase "accused instrumentalities" to describe the technology Apple is accused of ripping off, states: "Accused Instrumentalities include a sensor (for example, an accelerometer and/or a gyroscope), an input element (for example, a touch screen), and auto-rotation capability with the ability to inhibit such auto-rotation."
According to PatentFreedom, which tracks intellectual-property litigation, Apple is the number one target for patent sueballs. In the last year alone, it has has faced down 171 lawsuits. The second most targeted firm is Hewlett Packard, followed by Samsung.
We tried to reach Apple for comment, but it has not returned our calls and emails. ®
Sponsored: Minds Mastering Machines - Call for papers now open