Beastie Boys parody sueball tennis ends after toy firm yanks Girls
Cult rappers fight for their right to NEVER FEATURE IN ADS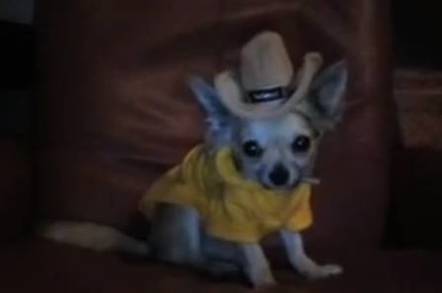 A video featuring a parody of the catchy Beastie Boys song Girls* has been removed by a San Francisco-based toy company after it tried to sue the rappers – who themselves had complained about it being used for commercial purposes.
GoldieBlox used the music and changed some of the lyrics in the song for an ad that – it said – was supposed to serve as a "powerful anthem for girls" to encourage them to get involved in that well-known male-dominated, er, sport: engineering.
It tweaked the words to the song. While the original lyrics read:
Girls - to do the dishes
Girls - to clean up my room
Girls - to do the laundry.
Goldieblox's parodied version became this:
Girls - build a spaceship
Girls - code the new app
Girls - that grow up knowing they can engineer that.
The original GoldieBlox parody
However, the outfit admitted on Wednesday that it regretted having lobbed a sueball at the surviving members of the Beastie Boys after the band moaned about the ad for Rube Goldberg machines.
"We don't want to fight with you. We love you and we are actually huge fans," GoldieBlox said in a blog post on its website, addressed to Adam Horovitz and Michael Diamond, aka Ad-Rock and Mike D of the Beastie Boys.
The statement continued:
Our hearts sank last week when your lawyers called us with threats that we took very seriously. As a small company, we had no choice but to stand up for ourselves. We did so sincerely hoping we could come to a peaceful settlement with you.
GoldieBlox protested its innocence by saying that it was "completely unaware" that Beastie Boy Adam Yauch - who died of cancer in 2012 - had requested in his will that none of the band's songs should ever be used in advertising.
The company said it had removed the song from the vid out of respect for Yauch, even though it believed that GoldieBlox's "parody video falls under fair use".
It added that it would drop the pre-emptive lawsuit it brought against the Beasties for "injunctive relief" against the Beasties' own threats, if the rappers agreed to call off their legal eagles.
On Monday, Horovitz and Diamond said in an open letter to Goldieblox that while they were impressed with the production value of the commercial and even the positive message behind it, they still didn't want their music associated with something that was designed with the sole purpose of selling a product.
"As creative as it is, make no mistake, your video is an advertisement that is designed to sell a product, and long ago, we made a conscious decision not to permit our music and/or name to be used in product ads," they said.
"When we tried to simply ask how and why our song 'Girls' had been used in your ad without our permission, YOU sued US." ®
Beastienote
The Beastie Boys have always been extremely touchy about their intellectual property. Your correspondent was in the fortunate position of having a press pass to photograph the band at a music festival in Scotland way back in 2007.
Before they arrived on stage, I was asked to sign paperwork in which I agreed not to re-purpose the pictures for anything other than the intended newspaper that they would be published in.
It's a pity more bands don't fight for their (copy)right to Paaarty.
*For those who want to hear the original Girls in all its glory, you might enjoy this old video featuring a famous Vulture chihuahua [SFWish].
Video of a cute dog with the original version of "Girls" as the soundtrack.
Sponsored: Minds Mastering Machines - Call for papers now open