BT fattens flabby Global Services biz to puff and huff way to £32bn
Hopes to be the company that ate ALL the pies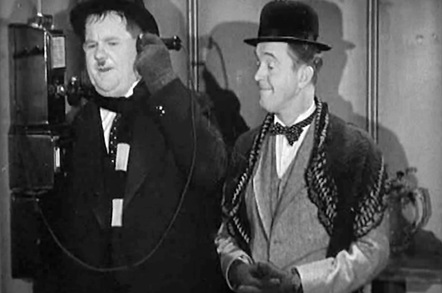 Falling sales at BT's global services division has forced the company to make a bold shift in its strategy in that part of the business by expanding its investments abroad.
The telecoms giant said today that it planned to "accelerate growth" in Asia Pacific, the Middle East and Africa.
It's one of Gavin Patterson's first big gambles since he took over as BT chief in September.
BT said it will hire more bodies - around 400 people - in the AMEA region in the hope of bagging "opportunities" in the market that it said could be worth up to £32bn.
The company said:
This new phase of investments builds on the success of earlier programmes announced in 2010 for the Asia Pacific region and in 2012 for Turkey, the Middle East and Africa.
Key markets include Australia, China, India and Japan where BT will employ logistics, healthcare, consumer packaged goods and financial services, and professional services specialists based in 11 countries.
BT said it would - among other things - offer improved infrastructure through five new IP and Ethernet points of presence, network-to-network interfaces and an enhanced satellite capability in the region.
"A new generation of regional multinational companies look to us to help them grab global growth opportunities, and the more established multinationals are determined to invest for growth in this vast region," said BT Global Services boss Luis Alvarez.
"We help them succeed and reap the benefits of instant globalisation by aligning our investments to their requirements, and providing them with our market-leading portfolio of networked IT services wherever they need them," he added.
In BT's most recent quarter, sales in its global services division once again went south - stumbling some 4 per cent to £1.69bn compared with the same period a year earlier. ®
Sponsored: Minds Mastering Machines - Call for papers now open