PS-PHWOARRR: We review Sony's next-gen PlayStation 4
Is PS4 the games console giant's unfinished symphony?
The Games
The PS4's general improvement over its predecessor – though without having any particularly unique forté – is reflected in its launch line-up.
PS3 stalwarts might be perturbed by the need for a PS Plus account to play online but the service pays for itself in free games – Warframe, Contrast and the excellent Resogun on day one alone. As existing PS3 PS Plus account will work on PS4, and vice versa.
Most of the PS4's better launch titles consist of cosmetic improvements to the very same games you can play on PS3 right now. Though of these perhaps only Battlefield 4, with its 64-player servers, up from 24 on the PS3, and Frostbite 3 optimisation, is truly worthy of the "next gen" tag.
Killzone: Shadow Fall
Gorgeous, occasionally great, but often frustrating
Shadow Fall fails when it comes to implementing AI or a new approach that might be considered impossible on PS3. It does, however, sport a free-form approach that is at times liberating.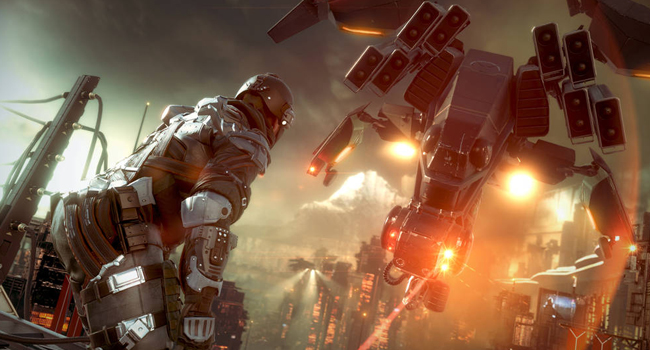 That said, I'm far from convinced that this free-form approach was purposeful. Sometimes it seems more a result of the development team running out of time and cutting the odd sign post.
Regardless, I found enough within Killzone to enjoy. And it's the title that PS4 owners must get if only to show off with. Get it, enjoy it, just expect to see it gathering dust when something even better looking comes out.
Knack
And the "What Were They Thinking?" award goes too...'
I'm not the first and won't be the last to question exactly what Sony was thinking when it commissioned Knack. If the game was a PS2 launch title I'd still have been saying its gameplay was dated.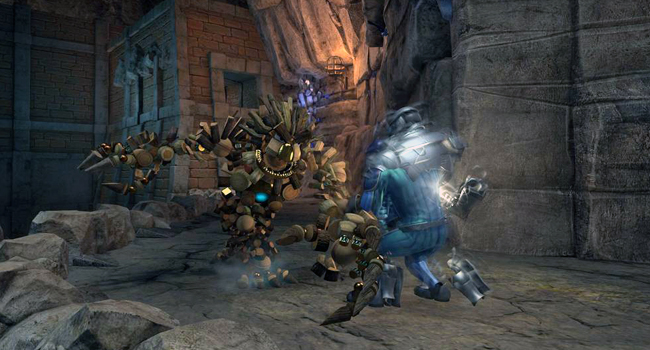 Bland environments, one-dimensional gameplay and a lack of fun – and I'd say that applies across all age groups – utterly spoils what might otherwise have been an OK game... for kids. Avoid.
Resogun
Rescue the humans, shoot down scores of aliens
Not the most original premise perhaps, but Resogun is the most addictive PS4 launch title and it's free with PS Plus. The only trouble is that it offers almost nothing that couldn't be replicated identically on the PS3.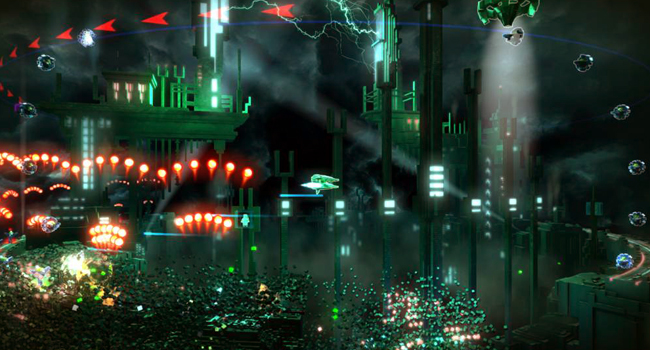 Its score-chasing, frantic shoot-'em-up action is certainly engaging – so much so that even as I write this I'm thinking about my next go. One to grab as soon as possible and then wonder why you're playing it more than any other title.
Battlefield 4
More explosions, more debris, more... seagulls
BF4 looks truly next-gen, thanks largely to the way developer DICE has scaled up the Frostbite 3 engine to take advantage of the PS4's power. So much so, in fact, that I can't go back to the PS3 version.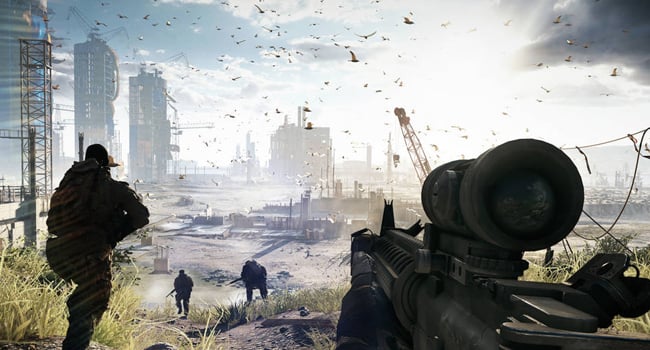 The icing on the cake is the 64-player online play, but even the campaign is simply more engaging, thanks to the added flourishes that makes suffering through the plot just about palatable.
Assassin's Creed 4: Black Flag
The wild blue yonder
The upscaling effect is slightly less noticeable here than with BF4. There's certainly more shadow and light thrown into the mix, and fewer jagged textures. But if you've already played through AC4 then doing so again here isn't going to make you enjoy it any more than before.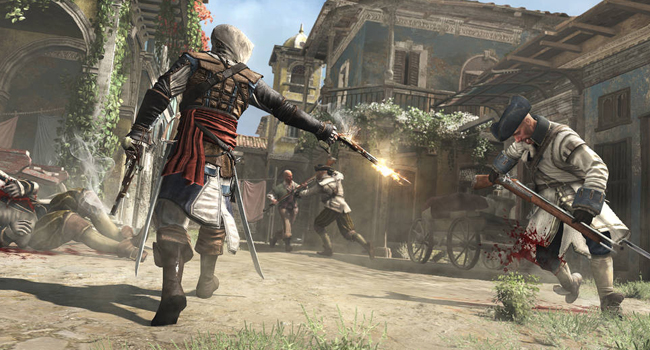 The Reg Verdict
The day I switched on my PS3 for the first time, I very quickly knew that my days of firing up the PS2 would be severely numbered. With the PS4, I'm not sure that's the case: I suspect I will be going back to the PS3.
Early adopters will point to the fluid-smooth interface, the impressive, much improved game load times, and those gorgeous, more detailed visuals as reasons to buy. All these points have merit.
However, problems with media playback – primarily the lack of media streaming – and no way of enjoying the PlayStation back catalogue means the PS4 simply can't replace the PS3 yet.
There's no denying the PS4 – alongside the Xbox One, I can safely assume – is the future of console gaming. It's just that Sony hasn't finished it yet. When it does, the PS4 is going to be one heck of a console. ®
Sponsored: Minds Mastering Machines - Call for papers now open

PS-PHWOARRR: We review Sony's next-gen PlayStation 4
Slick and stylish, powerful and prodigious - and yet the PS4 feels like Sony hasn't finished it off. A great console... some day soon.