NSA spied on 'radicalisers' porn surfing so as to discredit them, reveals Snowden
Ninety per cent of people surf porn, ten per cent are liars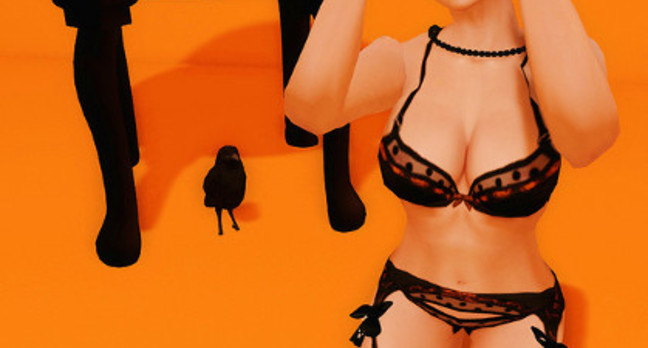 The NSA spied on the porn-surfing habits of firebrand Muslims as part of a plan to discredit "radicalisers", it has emerged.
A top-secret NSA document, leaked by fugitive whistleblower Edward Snowden, identifies six Muslim targets as examples of how personal proclivities determined through electronic surveillance can be used to undermine a target's credibility and reputation by uncovering evidence of hypocrisy. The details are revealed by journo Glenn Greenwald, Snowden's initial media contact, who has moved from working with the Guardian to The Huffington Post on this occasion.
"Assessment report on radicalization indicated that radicalizers appear to be particularly vulnerable in the area of authority when their private and public behaviors are not consistent," the October 2012 document argues.
Activities by the targets (whose names and locations have been redacted by HuffPo) included "viewing sexually explicit material online" and "using sexually explicit persuasive language when communicating with inexperienced young girls". Revealing this sort of behaviour is among the most fruitful means to discredit targets among their own community, according to the leaked strategy document which was put together by the NSA director's office and circulated to officials within the Departments of Justice and Commerce and the Drug Enforcement Administration.
Intelligence officials acknowledged the tactic was in their counter-jihadist playbook. None of the six individuals targeted by the NSA is accused in the document (at least) of direct involvement in terrorist plots. The document suggests that, based on separate signals intelligence data, the six targets only have varying levels of loose affiliation or contact with any extremist or militant Jihadist group. The targets are instead allegedly involved in helping to recruit young Muslims to the terrorist cause via YouTube, Facebook and other social media websites.
Embarrassing sexually explicit information was gleaned through online surveillance of two of the suspects, according to the leaked document.
"Without discussing specific individuals, it should not be surprising that the US Government uses all of the lawful tools at our disposal to impede the efforts of valid terrorist targets who seek to harm the nation and radicalize others to violence," Shawn Turner, director of public affairs for National Intelligence, told HuffPo in an email.
An appendix to the leaked document lists the radical arguments advanced by each surveillance target alongside personal "vulnerabilities" that might undermine their credibility if exposed.
One target's radical argument is that "Non-Muslims are a threat to Islam," and a vulnerability listed against him is "online promiscuity." Another target, a foreign citizen the NSA describes as a "respected academic," holds the offending view that "offensive jihad is justified," and his vulnerabilities are listed as "online promiscuity" and "publishes articles without checking facts."

A third targeted radical is described as a "well-known media celebrity" based in the Middle East who argues that "the U.S. perpetrated the 9/11 attack." Under vulnerabilities, he is said to lead "a glamorous lifestyle." A fourth target, who argues that "the U.S. brought the 9/11 attacks on itself" is said to be vulnerable to accusations of "deceitful use of funds."

The document expresses the hope that revealing damaging information about the individuals could undermine their perceived "devotion to the jihadist cause."
It's unclear whether the potentially embarrassing information was ever leaked or used to apply pressure on the persons of interest targeted by the snooping - perhaps with the intent of getting them to flip as informants rather than publicly to discredit them.
The tactic of using potentially embarrassing information to undermine targets is not new or surprising. It was used in part as justification for federal surveillance against targets such as civil rights leaders such as Malcolm X and Martin Luther King, labor movement activists and others back in the 60s and 70s - as HuffPo also notes. ®
Sponsored: Are DLP and DTP still an issue?