Partners to Microsoft: We are NOT ready for cloudy stuff yet
Channel boss Sorgen 'inspired' by channel types, delays programme overhaul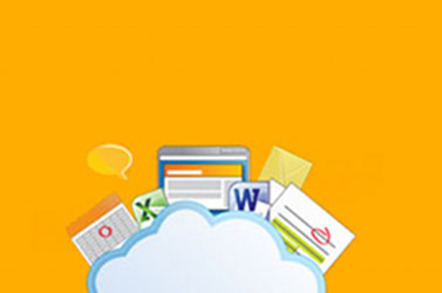 Microsoft has delayed and in some cases completely scrapped a raft of cloudy changes to its Partner Network that were due to be put in place from as early as January.
This follows responses from channel partners that they were not ready for the overhaul, which Microsoft made public at its WPC knees-up, because their cloud business was not yet widely developed.
"Since WPC, we received a lot of feedback that more time was needed to prepare for cloud mainstreaming and that we must approach these changes more simply - both were core to this decision," said Julie Bennani, GM for the Microsoft Partner Network (MPN) in a blog.
Of course it would have been simpler if the programme architects in Redmond listened a little more closely to the desires of their supposed nearest and dearest, but such is the way of things in vendor land.
All the changes were due in January but the MPN roadmap has been carved in two with one lot due in February and the other in late calendar Q3. The impact of each will depend on accreditation and business focus.
From February, a month later than planned, all partners with a competency or who are Microsoft Action Pack (MAP) subscribers will have Internal Use Rights (IUR) for Office 365, Windows Intune, Azure and CRM Online.
A cloudy version of MAP will also hit the streets in the same month, albeit again delayed, giving content and training for partners in hosting, app development, custom and managed services, and reselling. Retirement of the free-to-enrol Cloud Essentials will be extended to June.
Microsoft's Intelligent Systems Competency, which is due in February, includes a set of exams slanted toward the latest industry buzzword, The Internet of Things, which is basically the proliferation of intelligent systems.
The retirement of cloud competencies Cloud Accelerate, Cloud Deployment and Azure Circle will be put on ice from June and a separate track that unified them is "no longer in place for launch".
Additionally, the renaming of the Business Intelligence track to Data Analytics; the merger of Server Platform, Management and Virtualisation, and Identity and Access certifications; and the retirement of the Mobility competency will no longer occur in January.
In a note, worldwide channel boss Phil Sorgen claimed channel partners are Microsoft's "greatest differentiator" and he was "inspired by the bold steps you take every day to meet the needs of customers".
Some partners told us that Microsoft need to plan programme changes with them better to avoid delays or cockups, citing numerous such instances in its rebate schemes, which they said serve only to alienate them. ®