Google tries to MAP its way out of competition trouble in Brussels
'We've gone the extra mile,' Mountain View claims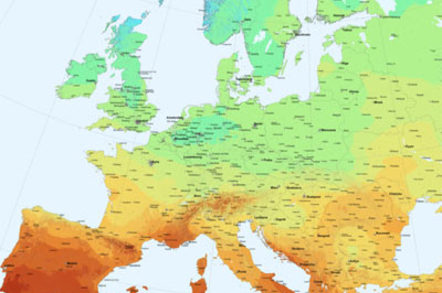 Google's rivals in Europe are fed up with what they see as Mountain View's intransigent attitude towards the now three-year-long regulatory competition probe of its search business.
It's been a month since the European Union's antitrust commissioner Joaquin Almunia gave Google's enemies just four weeks to scrutinise the ad giant's revised package of concessions. The search giant hadclaimed the package would address the watchdog's concerns that it had stifled the online search market within the 28-member-bloc.
No formal market test took place this time around. Instead, complainants and stakeholders in the case were asked to respond privately to specific questions set by the Commission.
Details of Google's reworked offer to Almunia's office were originally kept quiet, but the documents were eventually leaked to The Register and other publications.
Last week, UK-based price comparison website Foundem said that there were "fatal flaws" in Google's latest set of remedies to the EC.
Other rivals, consumer groups and publishers agree that Google's revised offer does not hold water and instead claim that it would allow the company to continue to have a stranglehold on the search market in Europe.
Germany-based Hot-map.com and Euro-Cities AG submitted their combined response to Almunia on Monday. They said they were "dismayed" by Google's proposals and argued that its business practices would "go unchecked" if the commission were to adopt its revised offer.
They added that small- and medium-sized businesses in Europe would be hit particularly hard by such remedies.
"The very negative effects on the wider European economy will inevitably have been and continue to be significant," Hot-map and Euro-Cities said.
"Google has forfeited its chance to show true good will and make meaningful proposals to a quick settlement. We again suggest that the Commission swiftly resume its Article 7 process and issue its Statement of Objections and insist on truly effective remedies."
Google, however, continues to insist that it has made adequate sacrifices to deal with Almunia's competition concerns.
And the company is finally getting chattier about its revised offer, which it hopes will lead to a settlement that stops far short of sanctions that could involve a fine of up to 10 per cent of Google's worldwide annual turnover.
On Monday, Google's general counsel Kent Walker said in a blog post:
Users will be presented with alternative specialized search options right in the middle of some of the most valuable and prominent space on our search page. It is hard to see how anybody could reasonably claim that this will not offer users choice.

These weren't easy concessions to make. Within Google, many asked why we would agree to such unprecedented and far-reaching changes to our continuously evolving search results. But we didn't want to spend a decade fighting over these issues. We wanted to move forward, letting our engineers continue to do what they do best: building products that help users in their everyday lives.
But Hot-map.com director Michael Weber disputed Google's claim that it would "give links to rival sites much more real estate and visibility".
"What Google is withholding in its spin, is that these three 'rival links' per search result page in most cases would not be free, but rather auctioned to competitors at prices that can quickly go through the roof and cost several euro per click. This cost must be passed on to consumers, as online businesses are working on very tight margins," he told El Reg.
Walker, meanwhile, is floating the notion that rivals are stalling the commission "to prolong the process to keep us in regulatory limbo, filing new complaints timed to disrupt our settlement negotiations."
He added:
We've gone the extra mile to come up with a settlement that will resolve the commission's expressed concerns and allow everyone to focus on competing on the merits and creating innovative new services for consumers. We look forward to bringing this matter to a sound and reasonable conclusion.
US-based Consumer Watchdog - a regular critic of Google's biz practices - argued to the EC that "approval of the commitments would essentially legitimatise Google's anti-competitive practices and give the company more tools to strengthen its dominance." ®
Sponsored: Minds Mastering Machines - Call for papers now open