Solar vendors GOUGE non-US customers
Shining a light on a dark market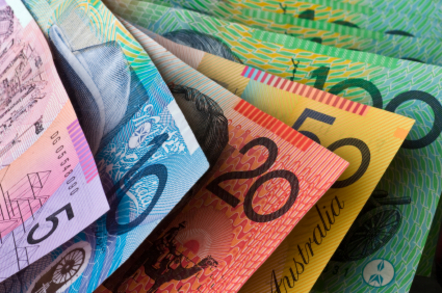 The infamous "Aussie Tax" might be getting squeezed in the IT industry, but it's alive and well in other tech markets.
A bolt of lightning – a literal bolt of lightning striking a roof and smoking some solar control kit – led Vulture South to investigate prices of solar inverters. And as we discovered, while public pressure, press exposés and offshore competition has squeezed the margin gouge in the computer industry, over in the solar power market, some vendors are as brazen as any of the IT sector's most egregious offenders.
Happily, the "Aussie tax" isn't uniform – but there are factors in this market that would prevent the ordinary consumer from gaining the benefit of comparison shopping.
First, let's look at the prices. The products The Register price-checked were:

Price comparison with $AU1 = $US0.92
Props to the two vendors in this too-small-to-be-scientific sample that aren't ripping off Australian consumers. However, for the consumer, there are significant barriers to shopping around.
First: this isn't just a hard drive or a graphics card you're buying. Whether you're buying a new system or replacing burned-out components, getting the specification right requires knowledge and skill.
This puts the consumer utterly in the hands of a very local channel: the kit has to be installed by an electrician who's in the right location and understands solar power. Most such people have an affiliation with a supplier, and will refuse flat-out to install something that the customer bought.
Apart from the question of margin protection, there's a good reason to maintain a single supplier relationship: it's easier and cheaper to train on, certify with, and support a single vendor. But it creates a market structure in which competition is kept to a minimum.
Which is why El Reg thought it was worth shining a bit of light on the market. We'd love to see more examples of unreasonable mark-ups in the solar tech space in the comments. ®
Sponsored: Minds Mastering Machines - Call for papers now open