Undercover BBC man exposes Amazon worker drone's daily 11-mile trek
Various working practices amount to 'all the bad stuff at once' – head-shrinker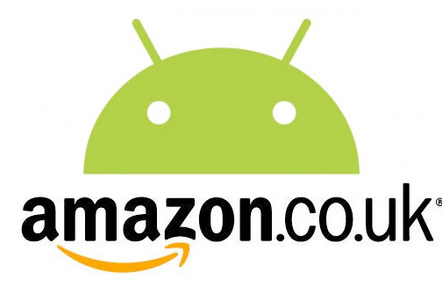 The Beeb has sent an undercover reporter into a British Amazon warehouse in a bid to show what life is like for its worker drones.
Adam Littler, 23, strapped on a hidden camera and took a job as a "picker", collecting orders from an 800,000ft2 (74,322m2) warehouse.
He claimed to have walked 11 miles (17.7km) each shift and said pickers are expected to collect an order every 33 seconds. The pickers are instructed by a little machine attached to their trolleys, which counted down the number of seconds left to find a product.
"We are machines, we are robots, we plug our scanner in, we're holding it, but we might as well be plugging it into ourselves," Littler said.
"We don't think for ourselves, maybe they don't trust us to think for ourselves as human beings, I don't know."
The Beeb quoted Prof Marmot, who is "one of Britain's leading experts on stress at work", who warned that the Amazon job featured "all the bad stuff at once".
"The characteristics of this type of job, the evidence shows increased risk of mental illness and physical illness," he said.
Adam Littler seems to have appeared out of nowhere to land his plum role in Panorama.
Coincidentally, although The Register cannot confirm he is the same man, a journalist by the name of Adam Littler published a poem which shows similar concerns to those raised in the Panorama episode.
He wrote:
Christmas to children means wishing for gifts,

But to the parents it brings extra shifts.

With little time for a 'Hello Honey',

They are back to work to earn more money.

Christmas to children brings hope for snow,

But do parents want it? I don't think so!

Icy roads are really quite unpleasant;

The things we do to buy loved ones presents.
So there's that.
Amazon said that working as a picker is "similar to jobs in many other industries and does not increase the risk of mental and physical illness". It insisted that the safety of its workers was its "number one priority".
The Panorama episode is called "The Truth Behind The Click" and screens tonight on BBC 1 at 20.30 GMT. ®
Sponsored: Minds Mastering Machines - Call for papers now open