Guess which major US telco ISN'T cracking down on premium SMS spam?
Well, not right now, anyway...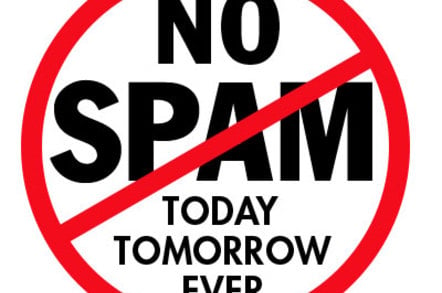 AT&T, Sprint, and T-Mobile have agreed to stop charging their customers for premium text messages (PSMS), a practice that costs US folks an estimated $2bn in excess charges a year.
The ban isn't total – Verizon isn't stopping the practice because it says it is still in the process of winding down its PSMS service. But it's not a bout of altruism on behalf of network providers, rather the response to a campaign by 45 US states to stamp out the practice.
"While PSMS has some benefits, like charitable giving, it is also a major contributor to the current mobile cramming problem," said Vermont attorney general Bill Sorrell, who brokered the deal, in a statement.
"We are pleased that AT&T, Sprint and T-Mobile have decided to stop the flow of money from the pockets of ordinary people to the bank accounts of scam artists. We're hopeful the other carriers will soon follow their lead. There is still much work to be done."
Again, the ban isn't a complete ban – charitable giving via PSMS and some political donations will still be allowed. But commercial message spammers (known as crammers) who try to convince punters to sign up to news or weather alerts, or just trick money out of them, look to be out of business for the moment.
"The decisions taken this week in the US will put an end to the deplorable business of mobile cramming in that market," said Andrew Bud, global chairman of mobile trade association, the MEF.
"It is also an example of how a useful model of mobile commerce can forfeit its place in the market. This development vividly demonstrates the fundamental importance of consumer trust and confidence to the mobile content & commerce industry. Lessons must be learned and applied, in particular to the growing issue of consumer data privacy." ®
Sponsored: Learn how to transform your data into a strategic asset for your business by using the cloud to accelerate innovation with NetApp