Microsoft gets GIANT GLASS HQ in FINLAND as part of Nokia deal
Most of the borged Nokia bods work in Espoo building anyway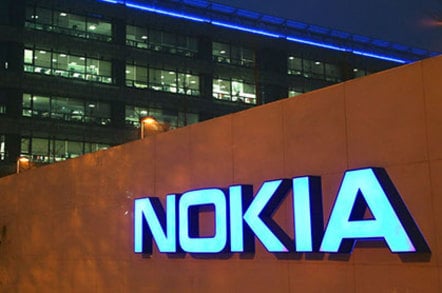 Nokia has announced that it will be turning its iconic headquarters in Espoo, Finland over to Microsoft as part of the deal to sell its mobile division to Redmond.
The company confirmed in a statement that it would be handing over control of the main offices to Microsoft and moving its operations to another facility in the country. The firm will be moving the rest of its operations to the headquarters of its networking business.
A Microsoft spokesperson confirmed to Fox: "Because the majority of people working at Nokia House are Nokia Devices & Services employees, Microsoft will assume ownership and management of the facility upon the expected closure of the deal."
The handover is part of the massive €5.44bn deal Microsoft and Nokia agreed to earlier this year. The acquisition will not only give Microsoft full control over Nokia's devices and services branch, but will also include a major patent licensing deal.
In the deal, Microsoft is set to gain thousands of Nokia employees, including former chief executive Stephen Elop, who will join Microsoft as vice president of devices and services reporting to Redmond.
Nokia shored up its end of the deal earlier this week when shareholders voted overwhelmingly to approve the sale of the mobile business to Microsoft. The deal is set to close in the first quarter of 2014.
"This is a significant step forward for Nokia. We are delighted that shareholders have given us overwhelmingly strong support to proceed with this transformative agreement," said Risto Siilasmaa, Nokia chairman and interim CEO.
"Today's vote brings us closer to completing a transaction which will mark the beginning of the next chapter in Nokia's near 150-year history, offering the potential of greater value for shareholders." ®
Sponsored: Minds Mastering Machines - Call for papers now open