Fake X-rated Facebook scam vids of Selena Gomez: Man sued
Bloke tricked people into viewing ads, alleges ad-backed social network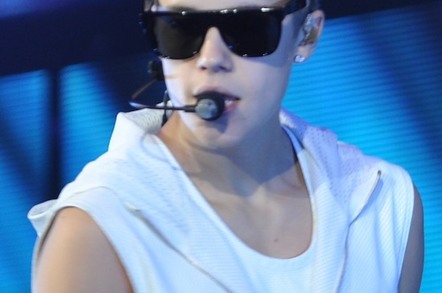 Facebook is suing a man accused of flooding the social network with spam posts and fake applications.
The website's bosses filed suit this week in a California District Court against a one Christopher Peter Tarquini, of Malton, New Jersey. He is accused of being the brains behind a string of spam campaigns that plagued the free-content advertising network earlier this year.
According to the Facebook complaint, seen by The Register, Tarquini used a misleading video link and an automated script in order to spread images and links onto user profiles. Additionally, he is accused of accessing user data without permission, and redirecting traffic to third-party advertising sites.
"(Tarquini) is a recidivist spammer and abuser of Facebook's services," Facebook said in its filing.
"Tarquini orchestrated and participated in an elaborate scheme that inundated Facebook users with messages purporting to link to pornographic images of celebrities."
According to Facebook, Tarquini's primary lure was a supposed sex tape starring pop idol Justin Bieber and singer-actress Selena Gomez. The posts posed as a video link that promised users access to the stolen blue movie.
Upon clicking the links, however, Facebook said its users were redirected to an advertising page while a script would then access their profiles and repost the spam image to their timeline, effectively spreading the links throughout Facebook.
While such scams are nothing new on Facebook, the company said that Tarquini's alleged operation proved particularly difficult to eradicate, and has been running since 2008, it is claimed.
It's claimed that after Zuck and co shut down the application and blocked his account, the site served him a written cease-and-desist order. Even then, Facebook claims, Tarquini created additional accounts on the network, and began distributing another bogus application which redirected users to advertising sites.
As such, Facebook is now seeking to recoup not only the funds Tarquini made from the alleged advertising scam, but also the $5,000 Facebook spent on investigating, removing and blocking profiles and applications.
While spam posts may seem to be a minor annoyance to most Facebook users, experts say that the practice is yielding big profits to scammers. Earlier this year a report estimated that some $200m will be generated in this year alone through ad revenues generated by misleading or fraudulent Facebook posts and apps. ®
Sponsored: Minds Mastering Machines - Call for papers now open